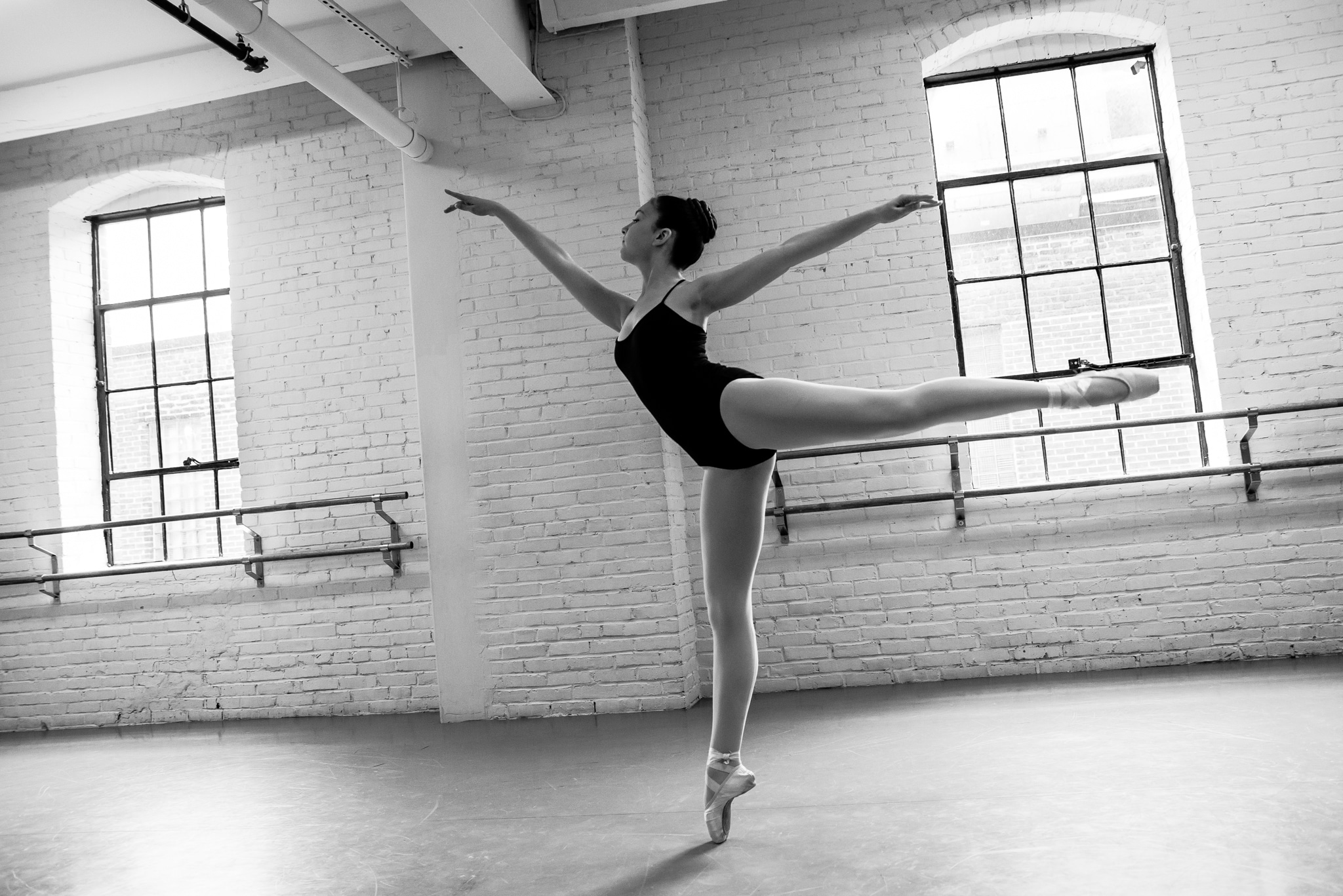 They say you can never go back.  I beg to differ.  You can always go back, just never in the same way that you existed in that space before.  I grew up in ballet studios.  I was that nobby kneed little blonde who couldn't stand still and danced down the isles of the supermarket.  I was that pre-teen who went straight to the studio after school every day, whose down time was spent in the halls doing each other's hair and tucking in pointe shoe ribbons.   Dance was always a freedom for me.  A place where I could spend hours concentrating on every muscle in my body, standing as close as I could to the piano, to feel it's vibrations, and let it wash over me, forgetting everything else that existed in the world.  I miss that space.  The space where your brain is so focused that all other thoughts and feelings are pushed out and you are permitted just to feel.  But time marches on, and bodies get broken and tired and hurt and eventually something else fills those spaces and you become someone different than you'd ever thought you'd be.
Since moving to Philly, I've been fortunate to be invited by The Philadelphia Dance Academy to photograph their students a few times a year.  I really treasure these shoots.  Within the pale yellow brick walls, flooded with light from the beautiful windows, I'm able to keep the lights off, arm myself with my beloved 85mm lens, and let myself escape as I once did, this time allowing myself to sink into the focus of a new generation of dancers, in essence capturing myself at several different points in what was once my journey.
I bounce from class to class.  Watching the little ones tie their first point shoes, and struggle to hold an arabesque for a photo, silently smile to see classes packed with more boys than ever existed when I was that age, and the older girls, seemingly not quite as enthusiastic as they were a year ago, possibly listening as their own time marches on and wondering what life outside the music may be waiting for them.  Whatever their future holds, I know one thing for certain.  No matter how old they are when they one day re-enter a studio, or how long they've been away, or what journey their lives take them on, they will never ever forget their time here, or how intense it was, and if they are lucky enough to spend a few hours there, how happy they will be to have those memories come flooding back.
Invalid Displayed Gallery
http://www.blackwhiteandraw.com/wp-content/uploads/2016/09/bwr_logo.png
0
0
lori
http://www.blackwhiteandraw.com/wp-content/uploads/2016/09/bwr_logo.png
lori
2014-05-28 09:32:02
2014-05-28 09:36:24
Back to the Philadelphia Dance Academy