About Us-Philadelphia Wedding Photography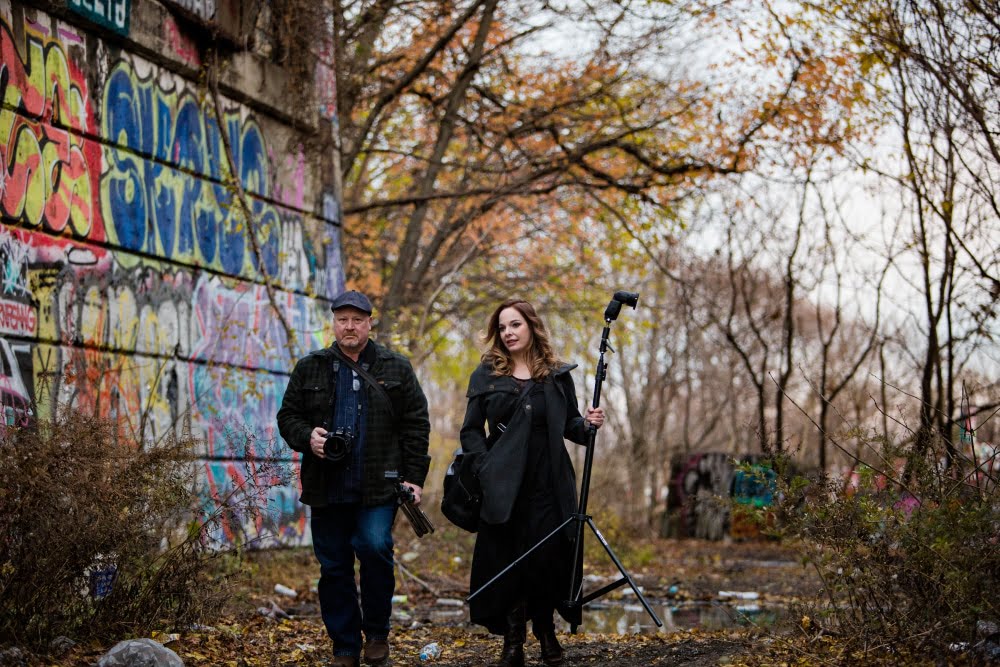 Lori Foxworth and Paul Cofield are the Philadelphia wedding photography team behind Black, White and Raw Photography. Our own love story began when we were street photographers, which taught us invaluable lessons that have become the backbone of what we do today.
We learned to shoot intimate, candid moments incredibly fast and accurately while being unobtrusive and using our surroundings to tell our story. We are art focused wedding photographers, which means that our approach to weddings is not purely based in photojournalism, but also creating unique and personal artwork for our clients. Our drive to constantly create unique art and learn new techniques to further our craft keeps our wedding photography fresh and interesting.
Lori loves drawing from her background in classical dance and theater to create timeless, beautiful portraits, while Paul loves to break the "rules" of wedding photography, keeping things fun and interesting. While we love our traditional clients, we built our business on truly unique weddings.
Philadelphia Wedding PhotographyMotivation
We live for the dark and creepy, the weirdos, the couples who relish being different. We're huge fans of Offbeat Bride where our Laurel Hill Cemetery wedding remains one of their top 15 most viral weddings of all time. We are all inclusive, and will always defend the marriage rights of the LGBTQ community as well as celebrating all races, religions and nationalities.
At Black, White and Raw Photography, you always get two lead shooters, opposed to the lead/second shooter system most studios use. We have very different styles which means that you get more complete coverage and images that you're guaranteed to love. Paul loves wide angles that show off his photo journalistic style, with humor and attention to all those details the bride and groom will be too busy to catch. I love the beautiful bridal portraits, the "getting ready" shots, and post ceremony photo walks with the newly married couple.
Together we like to blend into the background to capture events as they unfold, while not being afraid to gently usher an organic moment into an area where the light just begs for a stunning photo.
We love to travel and explore new places and venues, serving not only the Philadelphia area, but also greater Pennsylvania, New Jersey, New York, or anywhere our amazing couples choose to share with us.
We provide a full range of photography services: wedding, portrait, studio, fashion and events