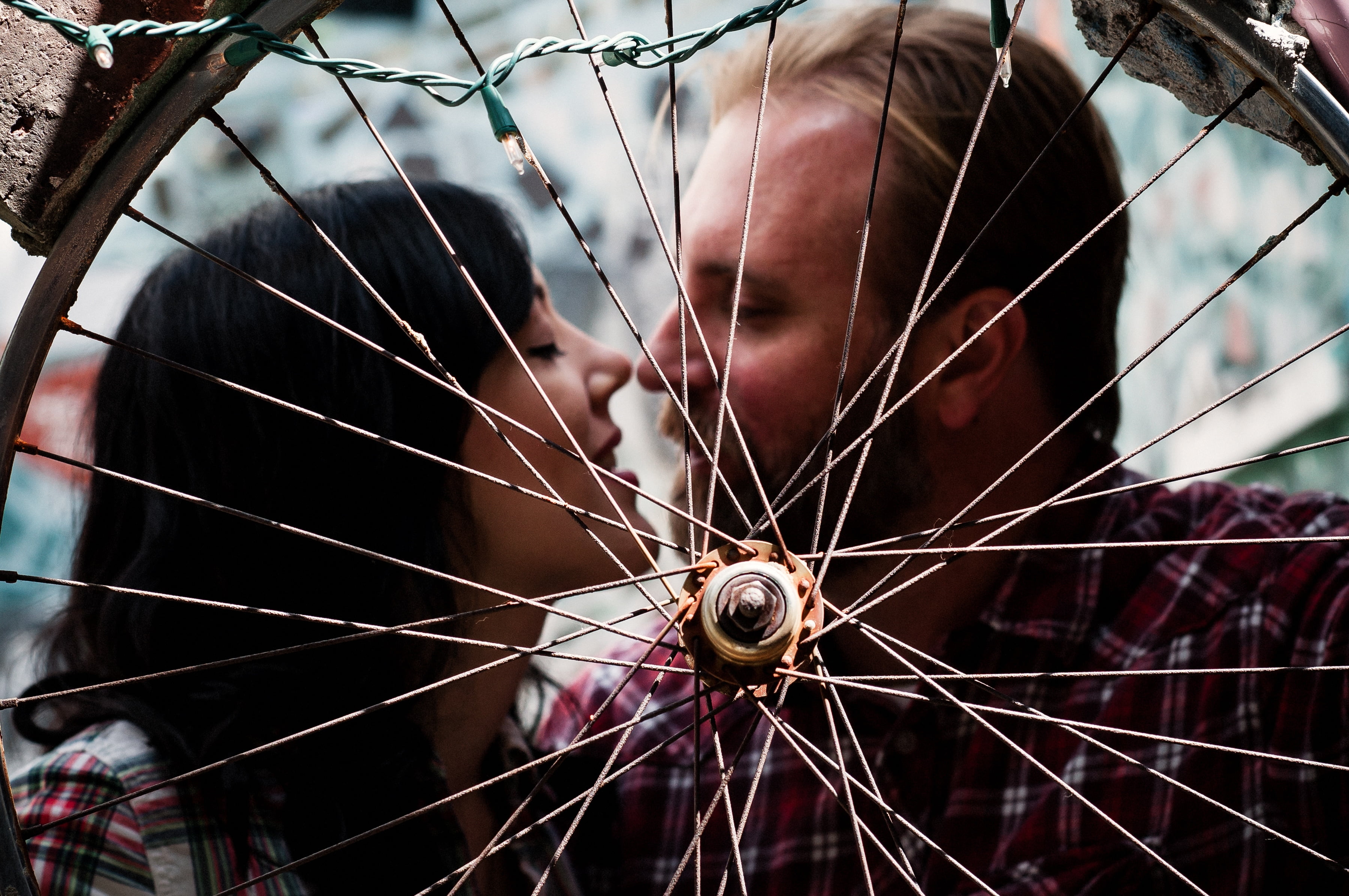 Engagement shoots. I love everything about them, especially when the couple trusts you to help them find with some fun Philly locations that feel a lot more like you've dropped in on a random fun weekend out of their lives than a predictable, posed photo session.
For Christie and Ryan's engagement shoot, we focused on two great South Street institutions they had never been to. Our first stop was Philadelphia's Magic Garden, Isaiah Zagar's stunning mosaicked art environment, with more beautiful nooks and crannies than you could possibly shoot in an afternoon. The latter half of our shoot was spent with our friends at Tattooed Mom where I'm fairly sure Ryan couldn't believe he'd lucked out with an engagement shoot where he could drink beer, play pool and make out with his beautiful fiance, even if there was mandatory photo stalking involved.
A great Philly photo day filled with magical mosaics glittering in the sunlight, a down to earth, beautiful couple ridiculously in love, and a welcoming bar filled with street art and a local community of artists, musicians and lovers. If I haven't mentioned it before, we love our job.
no images were found