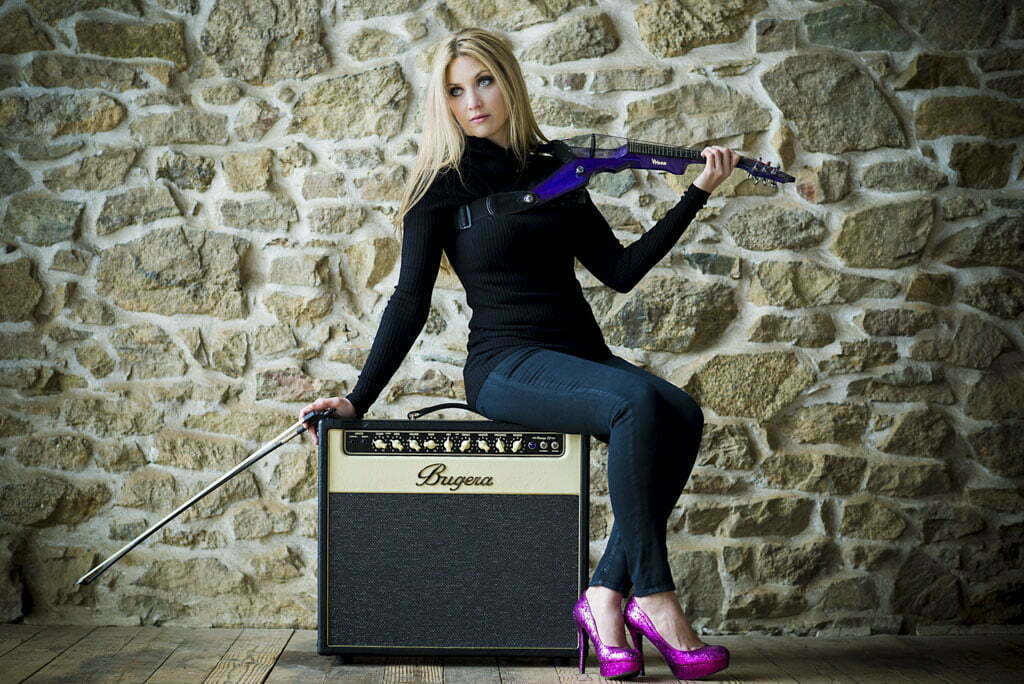 We first met Gina Corso of Jersey Gina Entertainment, as she played for one of our recent fall weddings. Gina is tough not to notice. A tall, willowy blond who is just as beautiful to watch playing her violin, as it is to close your eyes and get lost in the music. It's always a thrill to photograph musicians. There's a certain intimacy to creating a visual portrait of someone as they create sound, and as Gina creates smooth, sweet tones with her instrument it's easy to forget the outside world and live fully in the moment.
Winter is always a challenging time to shoot. Although we've toyed with the idea of having a studio, part of our signature look comes from the inspirations that locations inspire. Setting up a lights in an empty studio is easy. Finding a location that resonates with the shoot, that adds to the mood and creates a more complete scene, is where the magic happens.
For our shoot with Gina, Paul found a rustic, historic barn overlooking a snowy road in Buck's County. I loved the big glass wall flooded with natural light. With warm wood floors, a loft and stone walls it had the perfect combination of empty space and interesting nooks and crannies where it would be easy to feature both Gina's acoustic violin and her purple electric. And for the next 2 hours, we climbed rafts, smeared filters with vaseline, jumped up and down trying to stay warm, and got lost in the combination of Gina's melodious tones, and the lovely view through our lenses.
no images were found