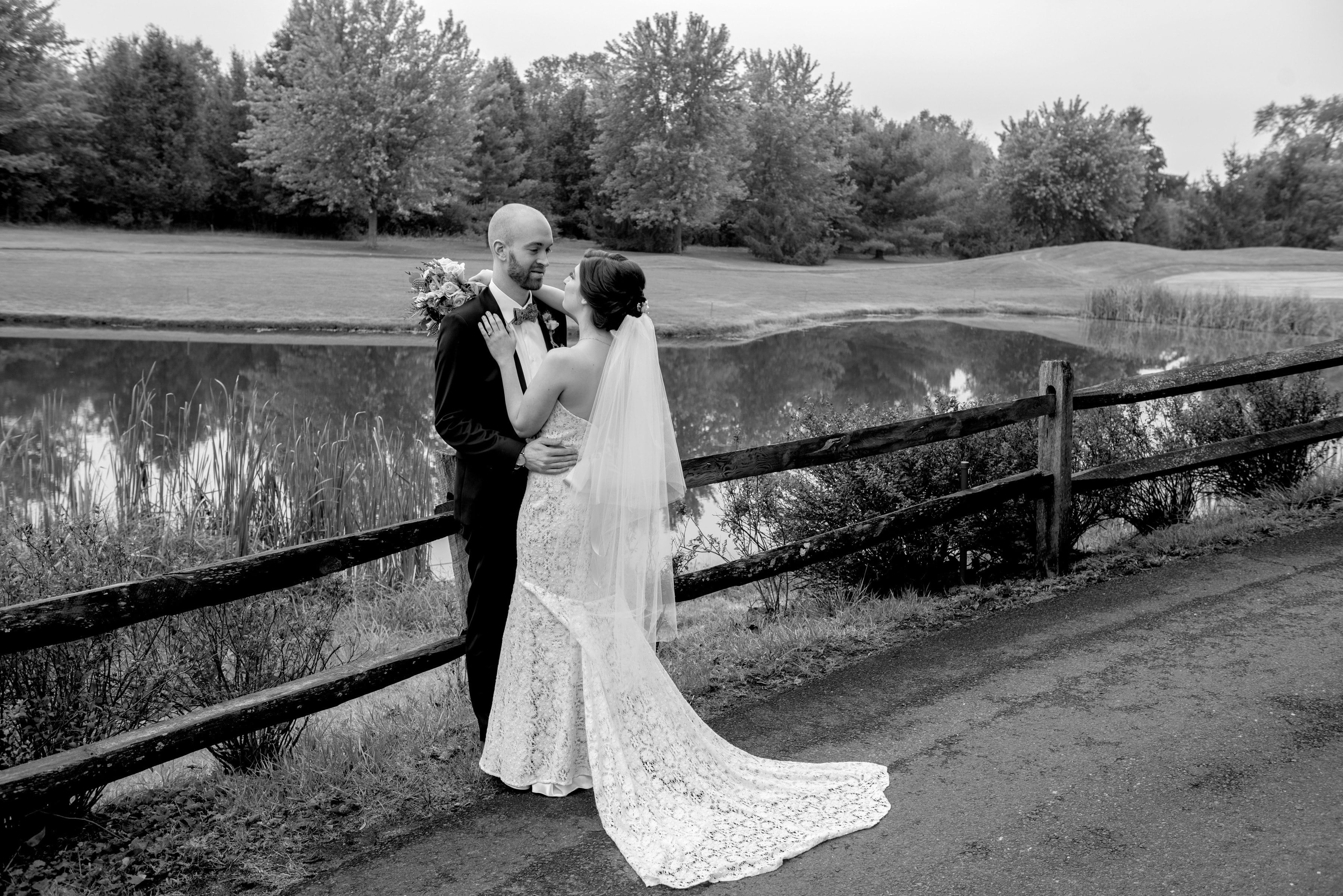 I absolutely adore a rustic fall wedding. Alex and Russell's sweet rustic wedding in Horsham, Pa was a perfect example of why.
Alex got ready in her families home, surrounded by family heirlooms. The warm wood and antiques made perfect backdrops for photographing her sweet details. I'm obsessed with Alex's bridal portraits. Using an 85mm 1.4, nearly wide open, standing between the bride and a window, makes for large, lovely highlights in the eyes. Shooting wide open blurred the bedspread behind her to made a unique splash of color. Alex's dress from The Sample Rack in Philly was a perfect choice for an elegant vintage look. Alex's mother, clearly the most talented woman on the planet, made her daughter's veil, headpiece, and all of the beautiful reception signage. She also made and kept secret for a year, table centerpieces of quilting squares including a large piece featuring the couple's dog for their sweetheart table. Next they'll be sewn into a quilt for the newlyweds.
The Manor House at Commonwealth in Horsham, Pa is one of my favorite rustic venues for a fall wedding. It was the perfect setting for the Florals by Lynn Labb which included Lotus Pods and roses, which I became quite obsessed with. Alex's elegant fall wedding color palette of Midnight Blue, Pumpkin and pale peach made for an sophisticated wedding party with suits from Ventresca's. Alex's brother Will played guitar for the self-uniting ceremony led by Russell's sister, and Brad Allen, of Sky Orphan Productions used the recording for their highlight reel. Lavender seeds were a charming and fragrant exit for the bride and groom. The covered porch of the venue makes for a lovely cocktail hour, and after dinner and dancing, a midnight blue cake from Brendenbecks Bakery was the perfect ending to the evening.
no images were found
All photos by Lori Foxworth and Paul Cofield of
Black, White and Raw Photography
If you are considering video for a BWR wedding, I suggest using one of our preferred videographers. It makes for more cohesive coverage when we've danced around weddings together before. Video highlight reel by Brad Allen of Sky Orphan Productions. Music by Will Brunner.