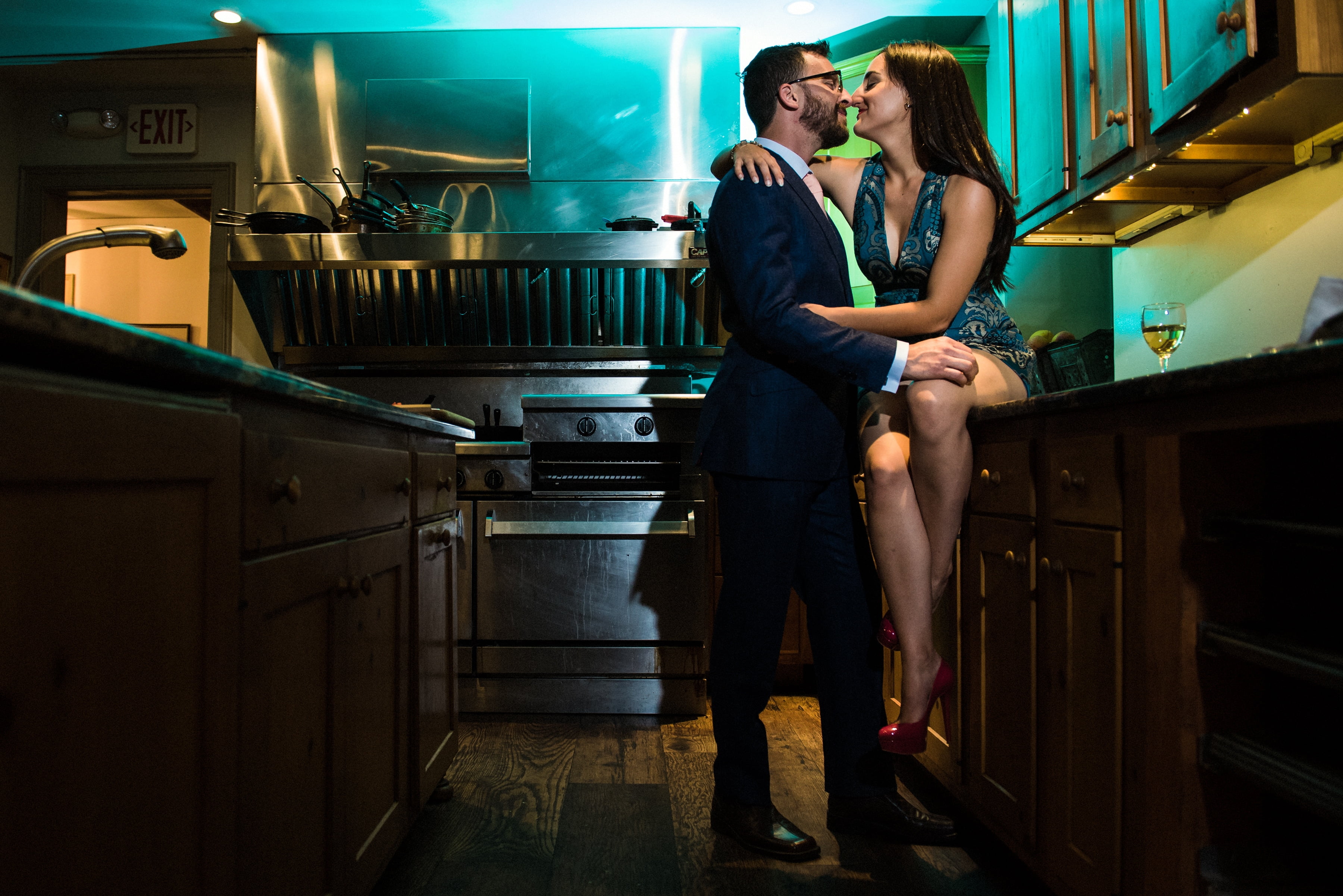 When I first became friends with Courtney Lapresi, I knew she was many things. Stunningly beautiful with a quick wit, fiercely competitive, and a soul stirring, classically trained dancer. What I didn't know, and I'm not sure she did either, was that she was capable of creating mouthwatering dishes and pastries that would drive her to win Fox's cooking competition Masterchef with notoriously tough chef, Gordon Ramsay. That somehow she would survive the pressure of a nationally televised competition and the scrutiny of Joe Bastianich, Graham Elliot, and Gordon Ramsay critiquing her food, although she had little experience other than cooking for her friends and family.
Courtney couldn't share with friends that she had been cast and sequestered away for the competition. Even after winning, she had to keep the biggest secret of her life from everyone she loved. As the season aired and it was clear she was a real force in kitchen, she became the victim of vicious on-line bullying, and handled it with unimaginable grace. So when Courtney told me that she had found love in a professional kitchen with chef Dave Notartomaso, I was thrilled to see her so incredibly happy in this new chapter in her life.
"We met right after I finished filming masterchef so the first part of our relationship was me hiding out in his apartment and writing my cookbook, Everyday Fancy (but he wasn't supposed to know I was writing it) I just told him not to ask me any questions when I needed him to taste a recipe I was testing. He didn't like that I was on a reality show so he started giving me tasks at work that were more advanced, testing my ability, and then was really surprised when I was able to complete them. Also, one of our first interactions in a kitchen was him scolding me after I reached for his knife to use- "NEVER touch another chef's knife" so I went and bought the same one he had just to piss him off
that's actually my knife he's holding in the photos- I guess when you're married there is no more 'mine and yours' "
Courtney and Dave are currently living in Colorado where she works at La Fillette Bakery continuing to focus on her main focus, lovely pastries and desserts, while getting her Yoga Certification. Dave's found a home for his culinary talents at Epicurean Catering, the largest catering company in Colorado, where he plays competitive hockey and makes sure Courtney's knife skills stay sharp.
For their engagement shoot, we started at Milk and Honey, a cafe near Dave's old apartment that holds special memories for the couple. We stopped in Old City where we discovered that Dave is capable of the perfect romantic dip, after which I'm pretty sure we made him dance all over Philly. They wanted a few shots with the Ben Franklin Bridge, so Race Street Pier became our dance floor and backdrop.
no images were found
We spent the rest of the afternoon at
Grace Winery
where chef Scott Megill allowed us to use his beautiful kitchen for some shots of the chefs-in-love with their personal knives, a Nenox and a Nenohi Kiritsuke they purchased at
Korin Knives in NYC
and had flown to Philly just for our shoot. I wanted to kitchen shots to be moody and romantic, a contrast to all the bright city images we had gotten so far. We then strolled out to the vineyard, when the two snuggled, lifted and kissed among the rows of juicy grape clusters.
no images were found
And just when you think your friend/dancer/chef/future bride is the most graceful and magical creature on the planet, she headbutts her fiance. Like all day, in the most romantic and picture perfect moments. 'Cause they're complete goofballs, and I couldn't love them any more.