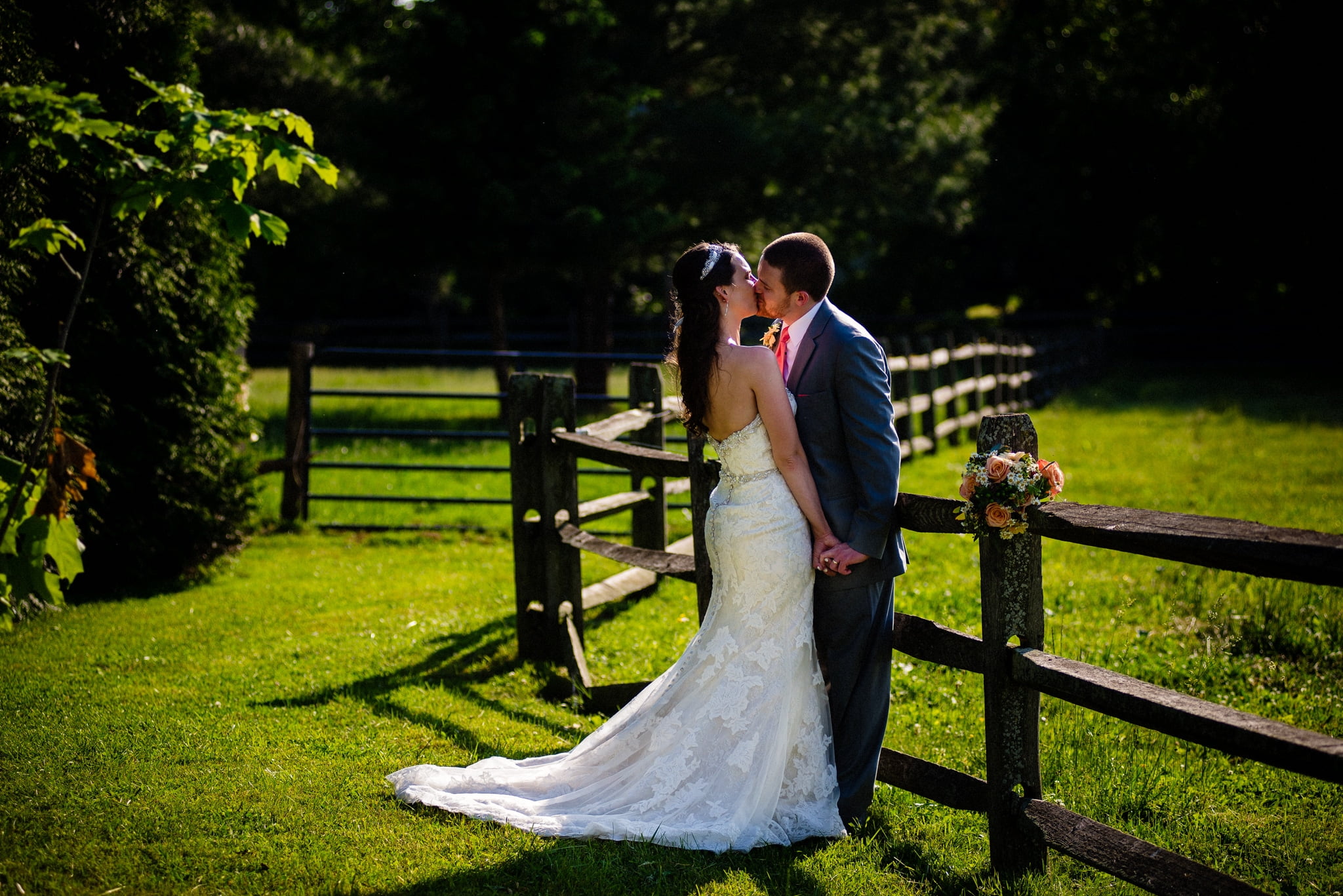 As an artist who provides a service, it's often difficult to separate your own life experiences from the clients who have invited you into the most intensely personal day in their lives. When your art requires you to open your heart and feel things as deeply as possible, sometimes the feelings that rise aren't always what you're prepared for. I'm prepared for the feelings that well up when I photograph sisters having moments of pure love and pride and of sharing joyous moments together. I know that father/daughter dances are going to make me silently cry behind my lens. I'm ready for these moments. I know they're triggers for me.
I wasn't prepared for all the feelings that Megan and Brendon's sweet rustic wedding at White Chimneys in Gap, Pa would trigger in me. My dad was a cowboy. I cannot see a horse without crying. I should have realized it when the Brenden told me that one of his must have photographs was of the newlyweds with the famed "hairy cows" that live on the White Chimney's property, or when I saw that Megan and her bridesmaids all had beautiful cowboy boots, or the feel of the rustic old tobacco barn, carefully decorated with old barn windows, mason jars of wildflowers, welcome signs on pallets, and towers of frosty pink cupcakes.
While getting ready in the cozy bridal cottage, Megan surprised her mother with a piece of her grandfather's military uniform with his name, which had been carefully sewn into her dress. Photographing this moment: a mother, her daughter the bride, and her sisters, tears flowing, hugging, simultaneously grieving while laughing, was one of the most beautiful moments I've ever had the privilege of photographing. Thank you, Megan and Brenden, for allowing me to live in my heart, and photograph yours.
no images were found