Annie A-Bomb and Christa D'agger as Philly's Lost Girls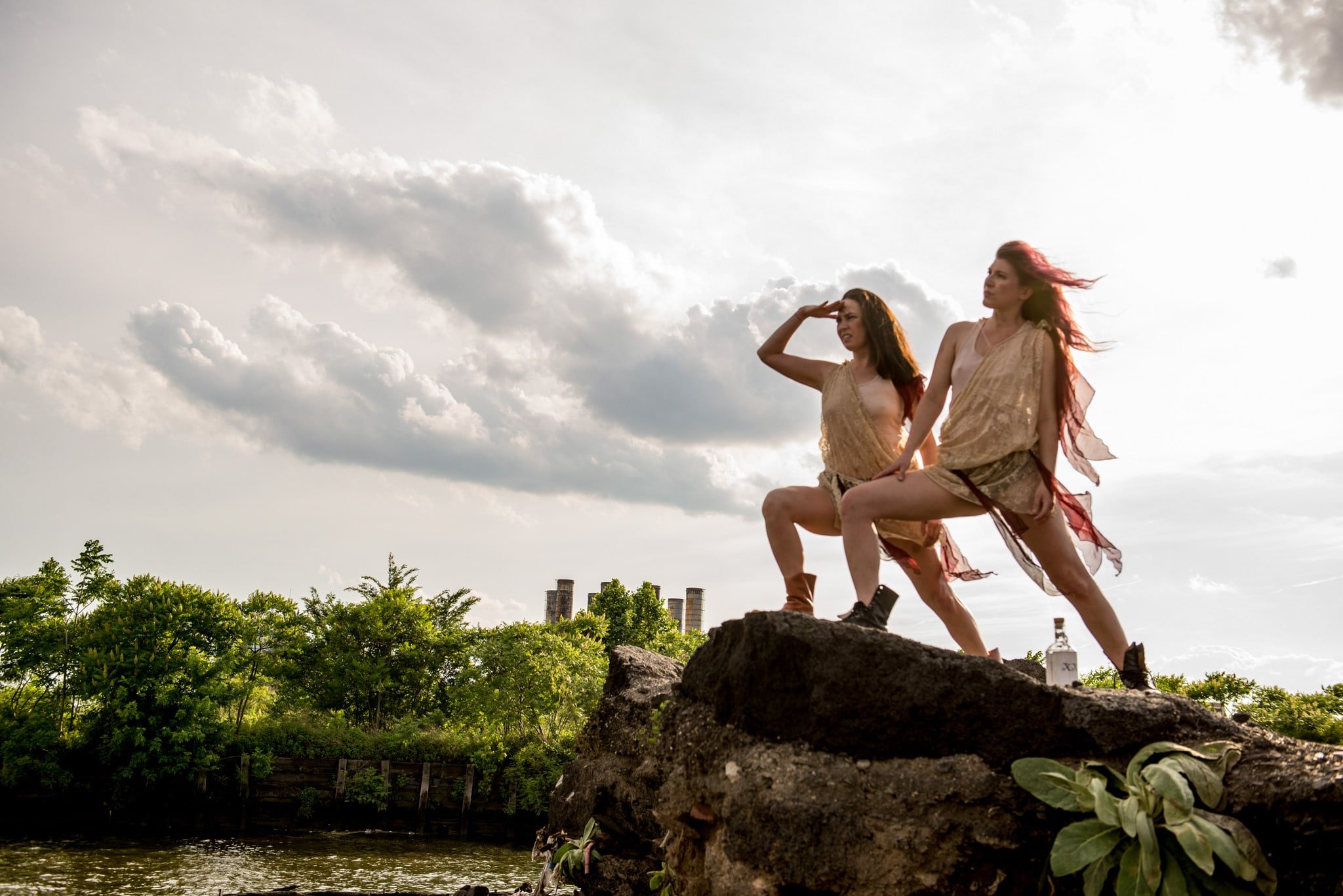 One of the most pleasant surprises about moving to Philly was discovering an incredibly vibrant art scene, unlike anywhere I've ever lived. We are fortunate to be surrounded by people that are bold enough to dedicate their lives to creating art, and that they allow us to use our medium to collaborate and create something unique.  So when burlesque performer/social activist/costume designer Annie A-bomb was looking for someone to photograph herself and Peek-A-Boo Revue Performer, Christa D'agger, I jumped at the chance.  We loved working with Anna in a dirty bike shoot that offended and delighted rush hour traffic, and Christa was a joy to shoot in this post apocalyptic, dirty city shoot.  Wendie Hetherington, who's done makeup for us on several shoots over the years, jumped on board and gave Anna and Christa a grungy, sexy look that was just right for our"lost girls on the docks".
I think professional photographers underestimate the importance of practicing.  On a monday afternoon, to be able to assemble a team to go scout a new location and play is invaluable to our professional work.  With every shoot, our posing skills get better, we find new locations to return to in the future, and we get to work with truly interesting people dedicated to creating new work.  So while Paul and I will continue to shoot beautiful weddings, engagements and boudoir shoots as often as possible, we will ALWAYS make time for a couple of burlesque beauties who feel like getting dirty and playing down by the dock.
no images were found
https://blackwhiteandraw.com/wp-content/uploads/2016/09/bwr_logo.jpg
0
0
lori
https://blackwhiteandraw.com/wp-content/uploads/2016/09/bwr_logo.jpg
lori
2016-06-26 18:50:53
2019-04-24 17:57:25
Annie A-Bomb and Christa D'agger as Philly's Lost Girls