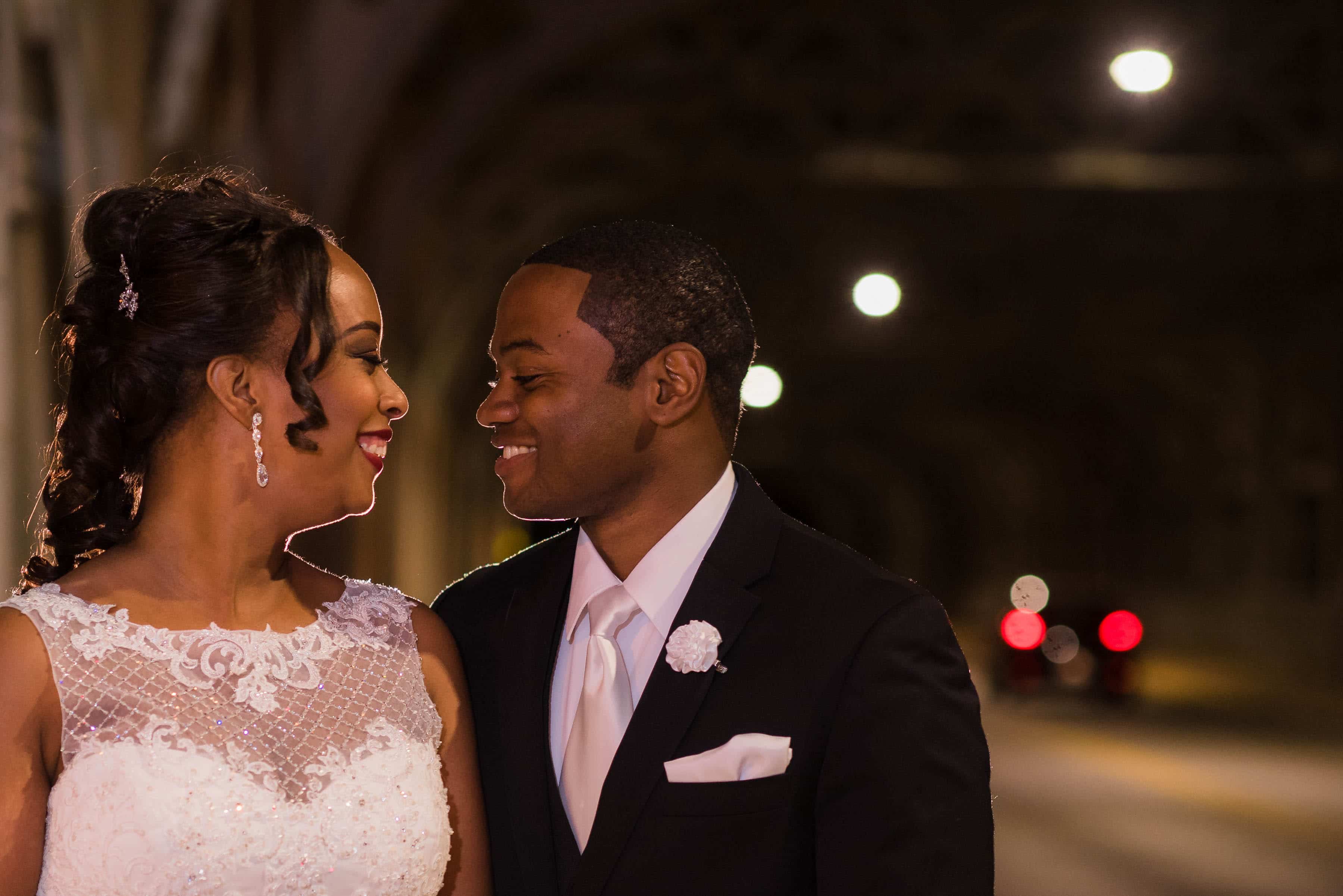 We adore shooting weddings at the Philadelphia Wedding Chapel, a hidden gem in the East Falls area of Philadelphia. The NY style loft space is filled with warm wood, exposed brick and natural light. Stacey and her team do a beautiful job with weddings of all sizes. I've been there for private elopements through full dinner receptions, and every event is treated with dignity and love. The complex has tons of free parking and is within minutes of Falls Bridge, one of our favorite spots for bride and groom photos.
Karis' only concern about her winter wedding is that it would be too dark for outside photos once her reception was over. Luckily we LOVE night portraits, and Karis and her bridal party were troopers about braving the cold. Please don't hire a photographer who can't handle shooting beautiful portraits no matter what the light or weather. We love modifying our flashes with Magmods for speed and ease of use. Most of the outdoor portraits were shot with 2 speedlights. The back light about shoulder height, gridded and gelled, and the front speedlight on a stand with a magsphere and gel. What's easier than that?
If you're considering booking at the Philadelphia Wedding Chapel, please mention this blog for a discount on wedding photography!
no images were found