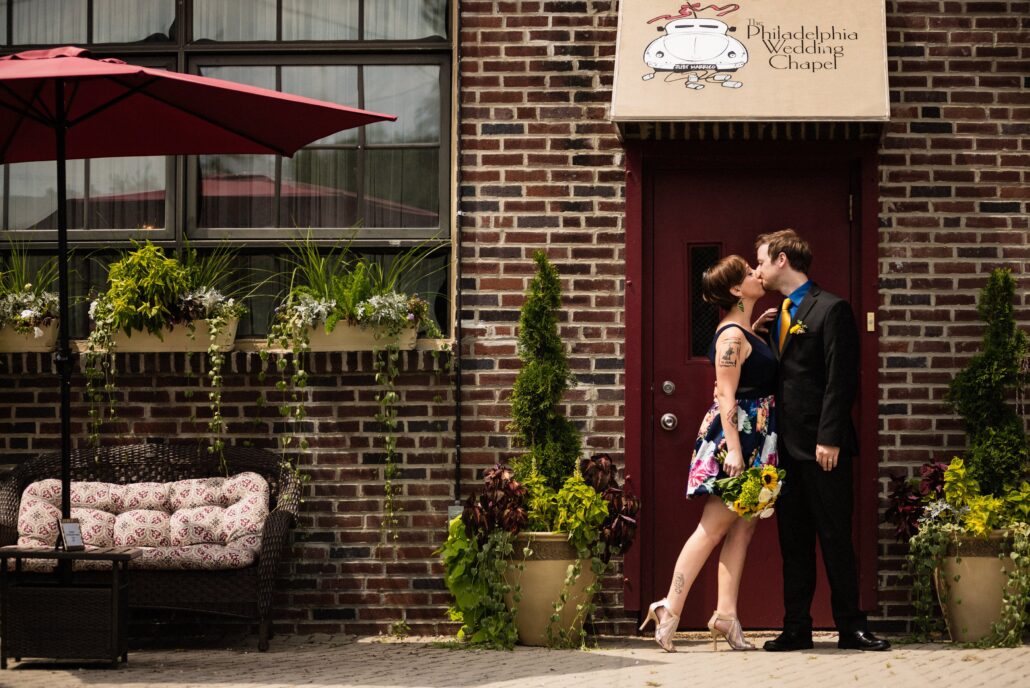 There are those wedding venues that just feel good to be in, and for me, the Philadelphia Wedding Chapel is one of my local favorites. Nestled in the East Falls section of Philly, it's a charming, New York loft style space filled with vintage furnishings, warm wood and flooded with natural light. Stacey Thomas has done a beautiful job not only with the space, but the ceremonies as well. The venue has wedding packages ranging from a private Elopement package with just the couple, to beautifully catered dinners for up to 50 guests in their newly renovated dining room. The chapel celebrates complete diversity and treats every single wedding with dignity and complete devotion to the couple and the moment. I adore shooting there, and now I'm happy to offer special pricing for weddings at this hidden gem in East Falls!
The following are special price packages offered only for wedding photography at The Philadelphia Wedding Chapel. All packages include fully edited, high resolution images delivered in a downloadable on-line gallery. Photo albums, prints and engagement shoots are also available.
ELOPEMENT $350
Includes 90 minutes of photography coverage, perfect for The Philadelphia Wedding Chapel's "Elopement" or "Classic" weddings. Includes ceremony coverage plus a photo walk to Falls Bridge with the bride and groom after the ceremony.
no images were found
3 Hours $500
This is a great option for the "Deluxe" 60-90 minute receptions at Philadelphia Wedding Chapel. We'll cover the ceremony, champagne and cake, and family group shots. After the reception, we'll have time for 1-2 locations with the bride and groom. Falls Bridge, The Museum of Art and Broad Street are all popular options.
no images were found
5 Hours $700
For couples who would either like to have additional photo locations (before or after their ceremony), or who have dinner elsewhere in the neighborhood and would like coverage after their PWC ceremony, this is a popular option. In Riva is a great local spot with super good Southern Italian food.
no images were found
5 Hours/2 Photographers $1050
For couples have both their ceremony and a full dinner reception at the PWC, this package features 2 photographers and includes a photowalk either before or after the ceremony. We LOVE shooting at night, so no worries if your dinner is in the winter or after the sun goes down. We've got you covered!
no images were found
All photos by Lori Foxworth and Paul Cofield of Black, White and Raw Photography