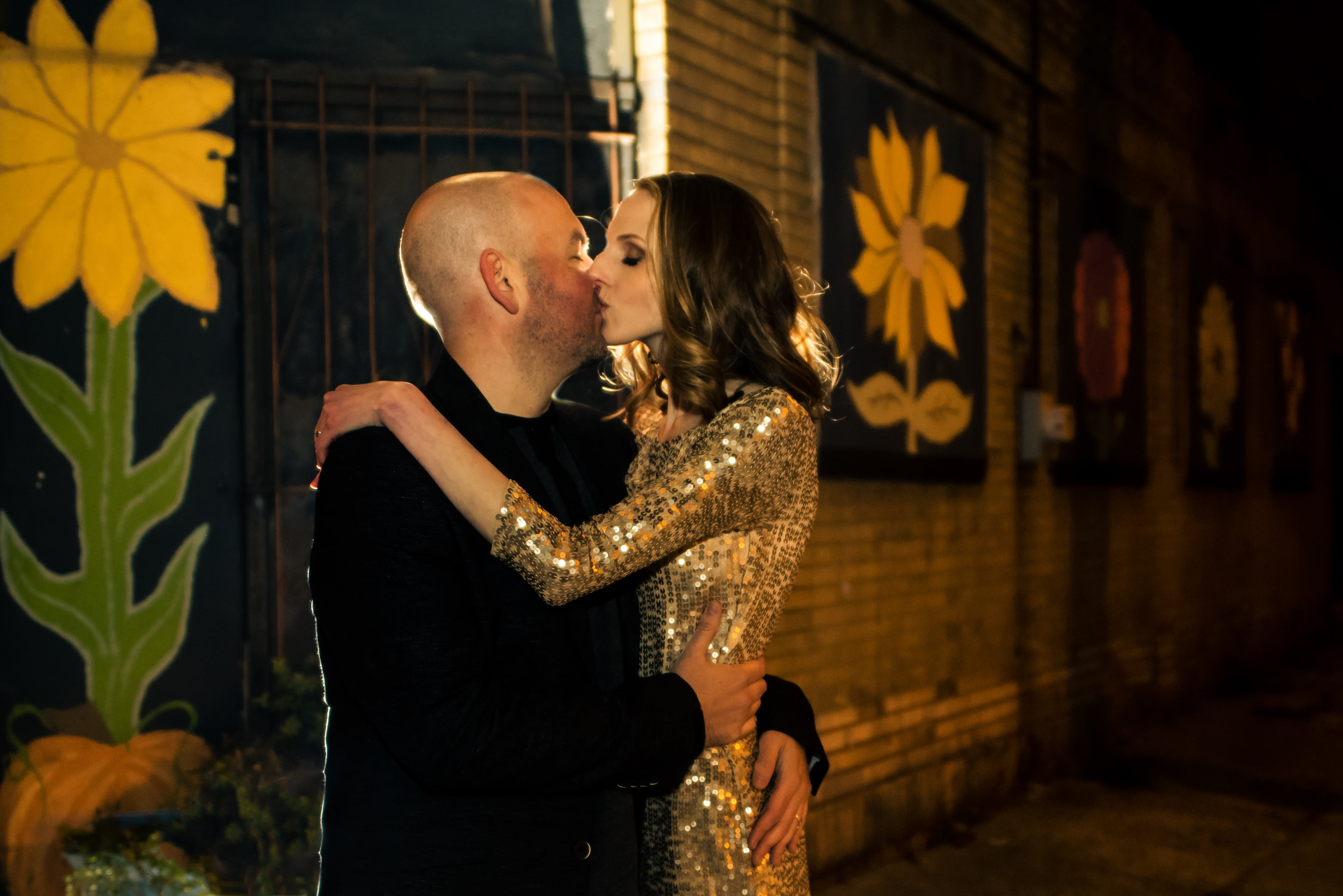 Part 1: Unique engagement locations
Unique engagement locations seems like the perfect post to kick off our series on fabulous locations for engagement photography. It's no secret that we have a deep love affair with Philadelphia. We began our own love story as street photographers and spent hours and hours photographing Philly every day. I don't think we could have imagined that a few short years later we'd be photographing some of the most unique weddings in the area. Incorporating Philly into our shoots will always be a real passion. Our years of shooting her streets makes it easy to come up with amazing and often over looked spots, whether our clients want something classic, a local hangout or cool little spots you won't find on Pinterest (unless, of course, it's ours!).
We're starting off with a little something for the non traditional couples! This week, we'll be showing you some our coolest "creepy" spots. These would be perfect for fall weddings or for couples who aren't afraid to embrace their dark side. Not to mention, spending an afternoon exploring these spots is ridiculously fun.
Click the photos to see more from each session.
Amazing location filled with rich history for couples who really want a unique engagement session. There is a fee for the space, but you get access to areas that aren't open to the public, which includes prison cells. We've shot both models and couples there and it's always amazing. We have our favorite private spots at ESP, but we can't guarantee you won't get a little creeped out.
Did you know Laurel Hill Cemetery allows photography in some of it's most historic areas? West Laurel hill provided a stunning backdrop for this Doctor Seuss themed wedding, which remains one of Offbeat Bride's 15 most viral weddings of all time. Not only are the views stunning, the flowering trees are pretty spectacular in the spring.
25th Street Elevated Tracks
This spot is one we discovered and was the location for our shoot with sideshow performer Titano Oddfellow. We like it for engagement shoots because it's right in Philly, there's never anyone there and there's a perfect city view.
Fort Mifflin is known in paranormal circles as one of the most haunted spots in America. There's a nominal fee for entrance and you can shoot as long as you want. There's a perfect mix of creepy underground bunkers, pretty scenic spots, and historic buildings. With the airport in such close proximately, there's some pretty sweet opportunities for planes in the background if you're patient enough.
The mansion at Ridley Creek State Park is perfect for the goth brides like burlesque babe Nikki Malicious' wedding featured here, as well as the more traditional brides-to-be like Kim and Bob's sweet fall engagement shoot. A dramatic mansion, fall leaves and beautiful stone walls? Perfect for everyone.
The Coal Depot
Also known as the Pier 18 Coal Wharves, one of our favorite spots to shoot. Although we've done killer model and performer shoots here, we're dying for the perfect couple to want an engagement shoot. When we needed new photos, we knew this was the spot where we wanted them. Photos of us by Amy Elizabeth of Elizabeth Birdsong Photography.