Quaratined Philly
One Month In
It was 30 days into Quarantined Philly and we were itching to shoot. I made a facebook post asking if anyone would like a drive-by portrait session, fully aware that there would probably be some internet rage about what an irresponsible project it was. To my surprise, that's not at all what happened. We had a bunch friends reach out and say that they would love to be part of our porch portraits and would happily come outside for a quick few shots.
It was going to be ambitious to drive around the city and get all the portraits we could. It made for a few interesting limitations than I hadn't anticipated. First being that we were only going to have a few minutes for each person. Second, since we were staying 6-8 feet away, we couldn't move around much to find the best natural light. But what we did find, was how amazing our friends were. Everyone had been inside for a month at this point, and ready to see someone, anyone, even from the safety of their front porches. It was an incredible variety of people. Families and clowns, medical workers and showgirls, restaurant workers, performers, artists and wedding clients. It was so moving to see everyone for the first time since we'd all been on lock down. It was a wonderful surprise that performers got into character and that children came out with their parents. We managed to catch some essential workers on their way out into the world, or just enjoying a few minutes outdoors in the sunshine.
So I present these in the order that we photographed them, and I hope you enjoy seeing everyone one month into their quarantine as much as we did. It already feels like a lifetime ago. Let me know if we can come capture a little of who you are right now, more than 2 months in. No matter what happens, it's important to remember this time. Sending everyone much love, and hoping we all stay safe and healthy.
The Smith Family
Jessica and Bill
Leaf (Baked Pizza)
MacKenzie Moltov and Ulee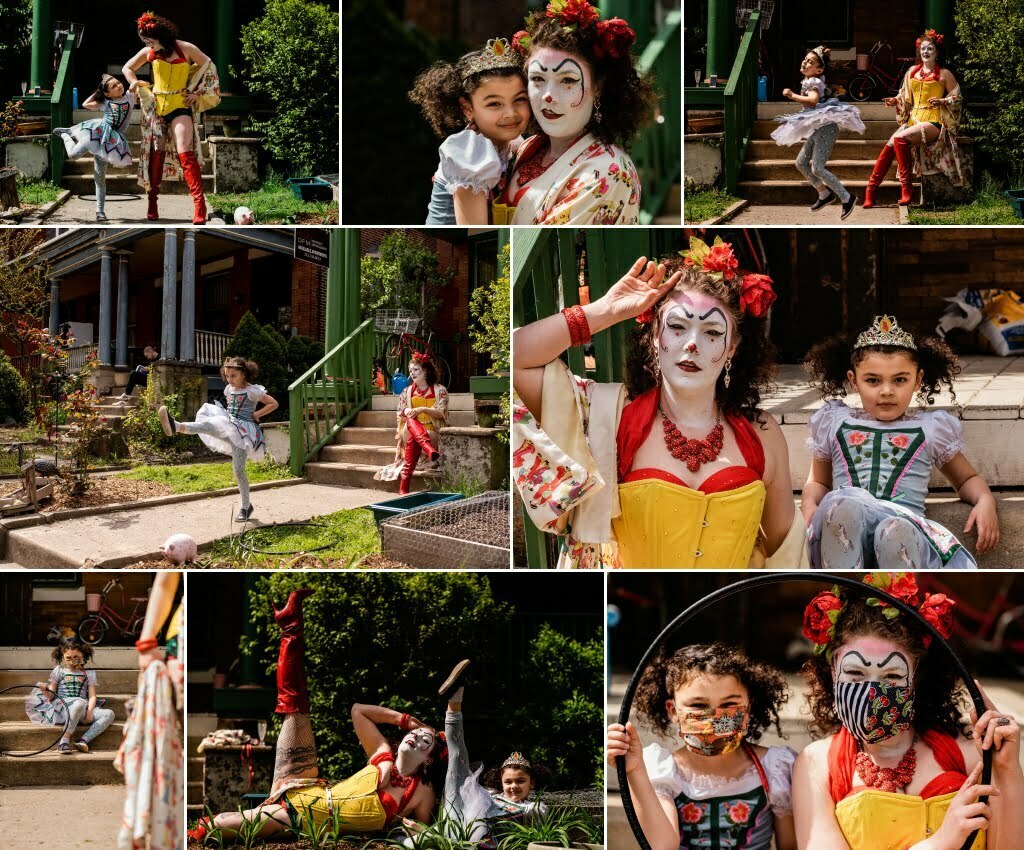 Christine(Lelu Lenore) and Zack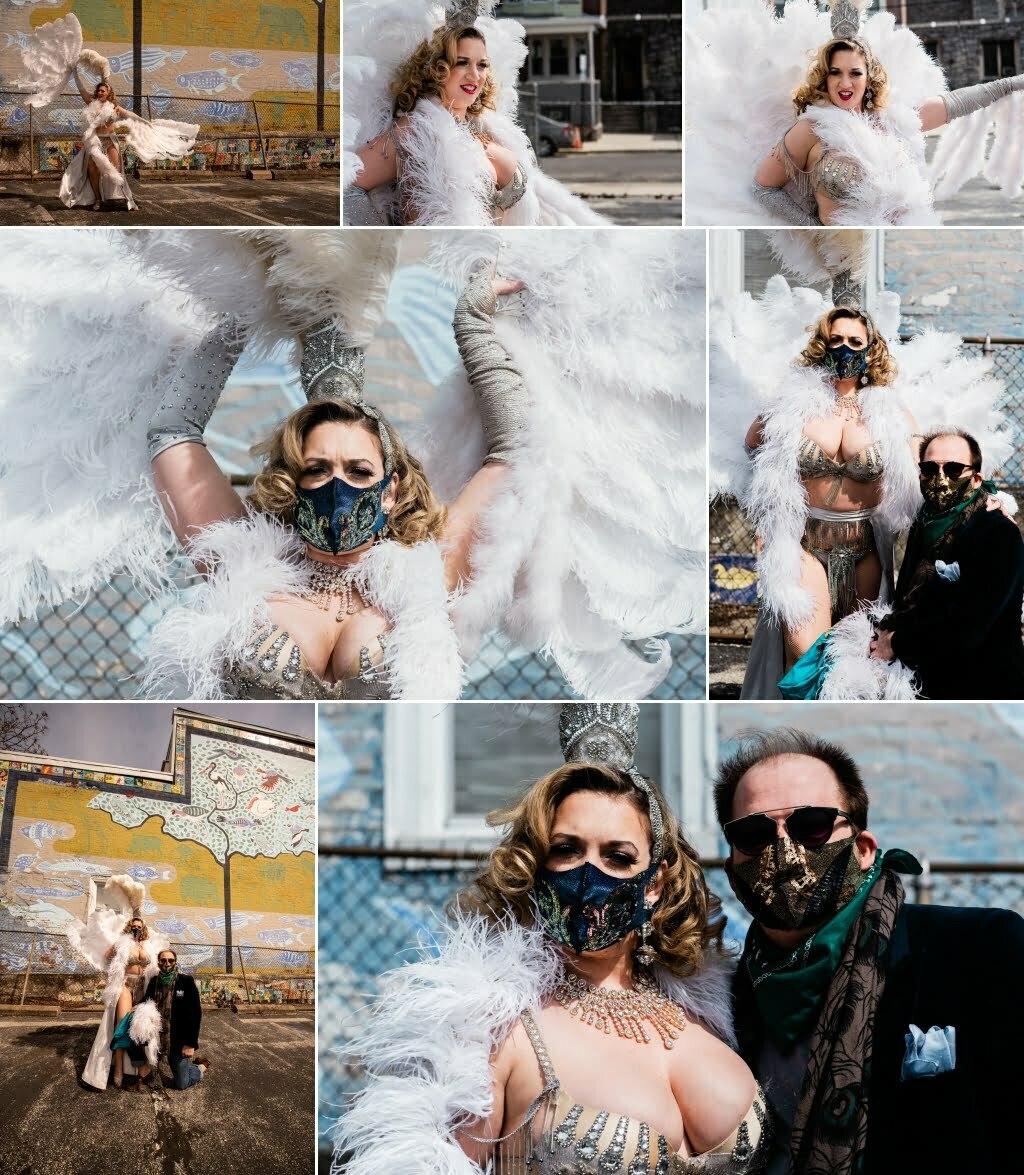 Melissa
Zarah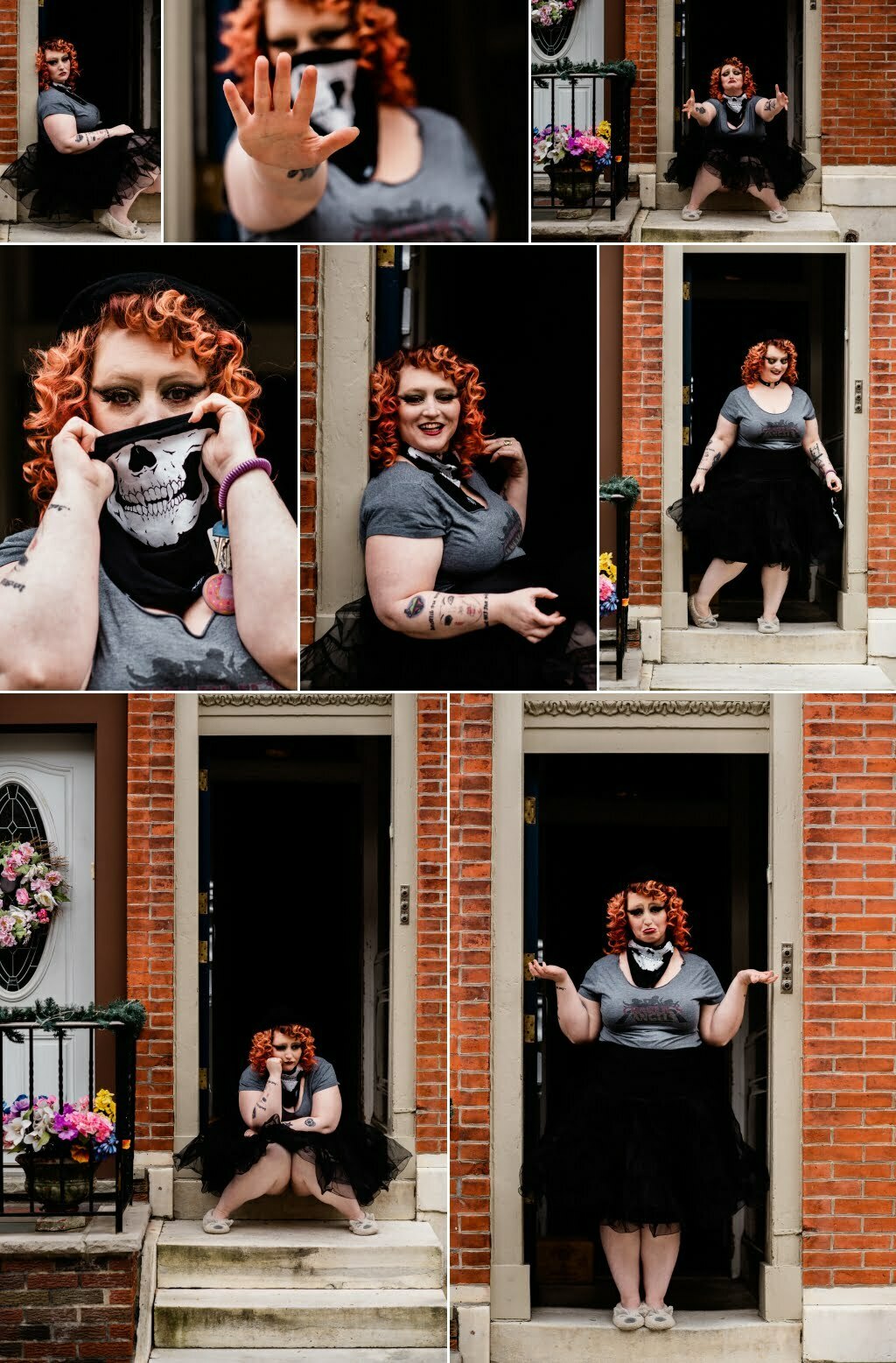 Lex
Jenn and Joe
Cheshire Sam
Lori
Photos by Lori Foxworth and Paul Cofield of Black, White and Raw Photography