Tyger B Leaps Over Philly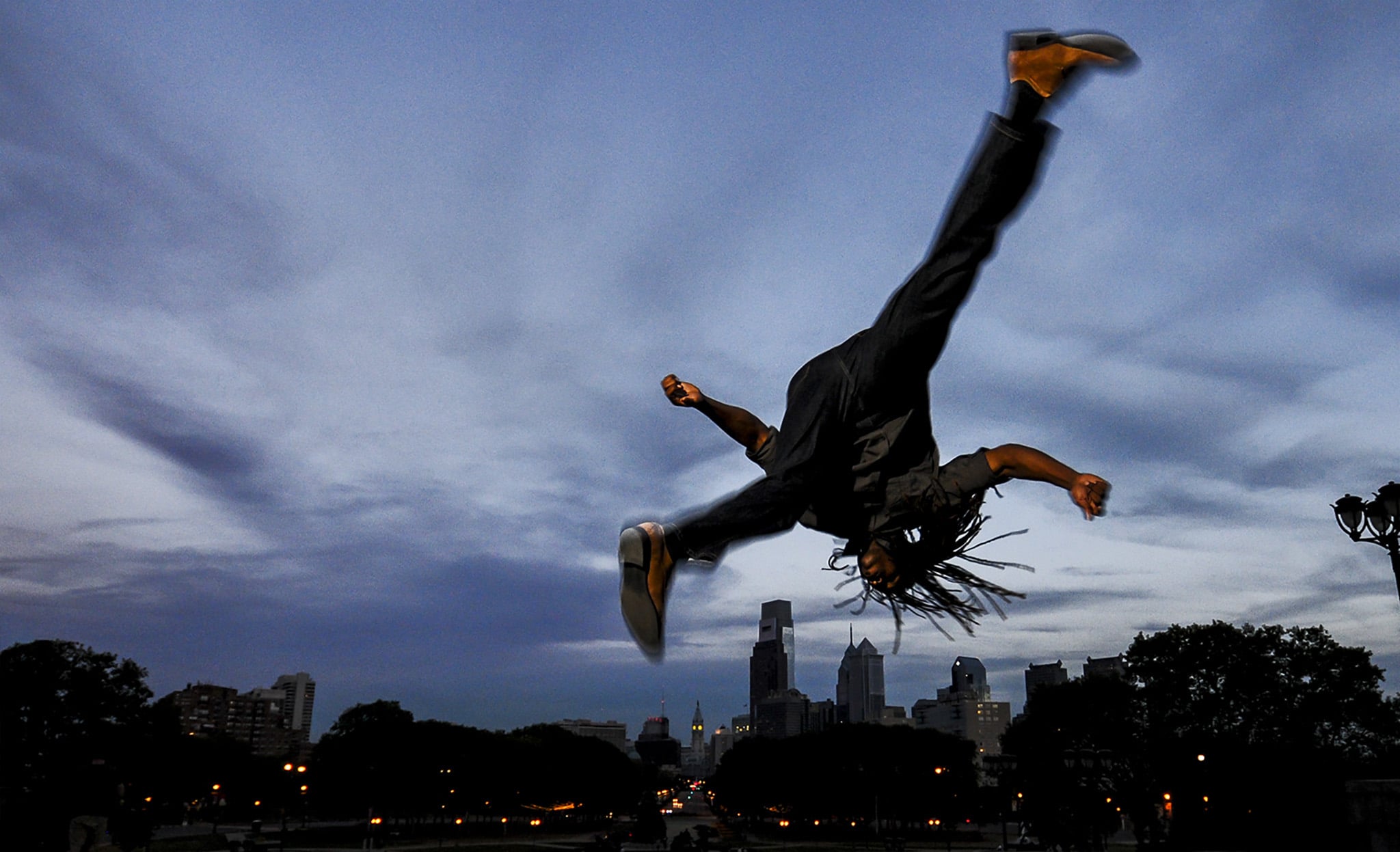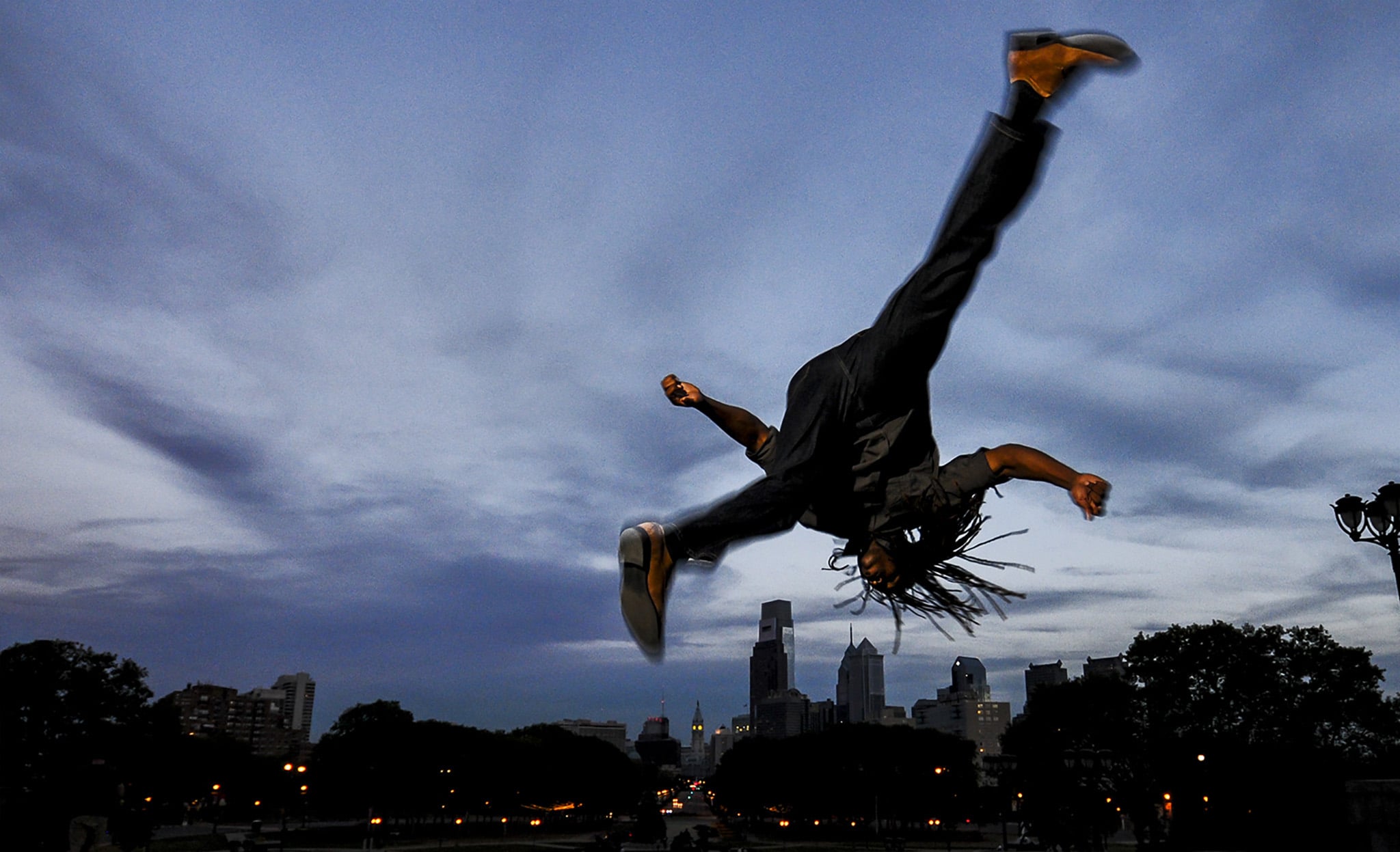 We first met Tyger B in the beginning of our professional photography careers. We were working for a now defunct bilingual magazine targeted towards latino tech geeks. Yeah, not a big surprise that one didn't last. We clumsily set up a few lights and photographed a young hip hop dancer named Tyger B getting tangled in Christmas lights on our living room floor. Our images from that shoot are remarkably good, it's actually a shame they never saw the light of day. We followed Tyger B as his reputation as a dancer and choreographer grew, and watched as he began teaching and traveling to Japan and Canada, as well as gaining popularity for his fabulous paintings as a Philly RAW Artist.
And now, a few short years later, we took an afternoon to meet up with Tyger at a time when we are all totally immersed in our art, and our careers and just played. Wherever the light stuck us, whatever Tyger felt like leaping over or climbing up, and the results are truly wonderful. So here's to taking a little time to meet a friend at sunset, continuing to practice our craft and creating art in Philadelphia, a city that has been very good to all of us. Enjoy!
no images were found
https://blackwhiteandraw.com/wp-content/uploads/2016/09/bwr_logo.jpg
0
0
lori
https://blackwhiteandraw.com/wp-content/uploads/2016/09/bwr_logo.jpg
lori
2014-11-30 12:15:01
2019-04-24 17:57:04
Tyger B Leaps Over Philly