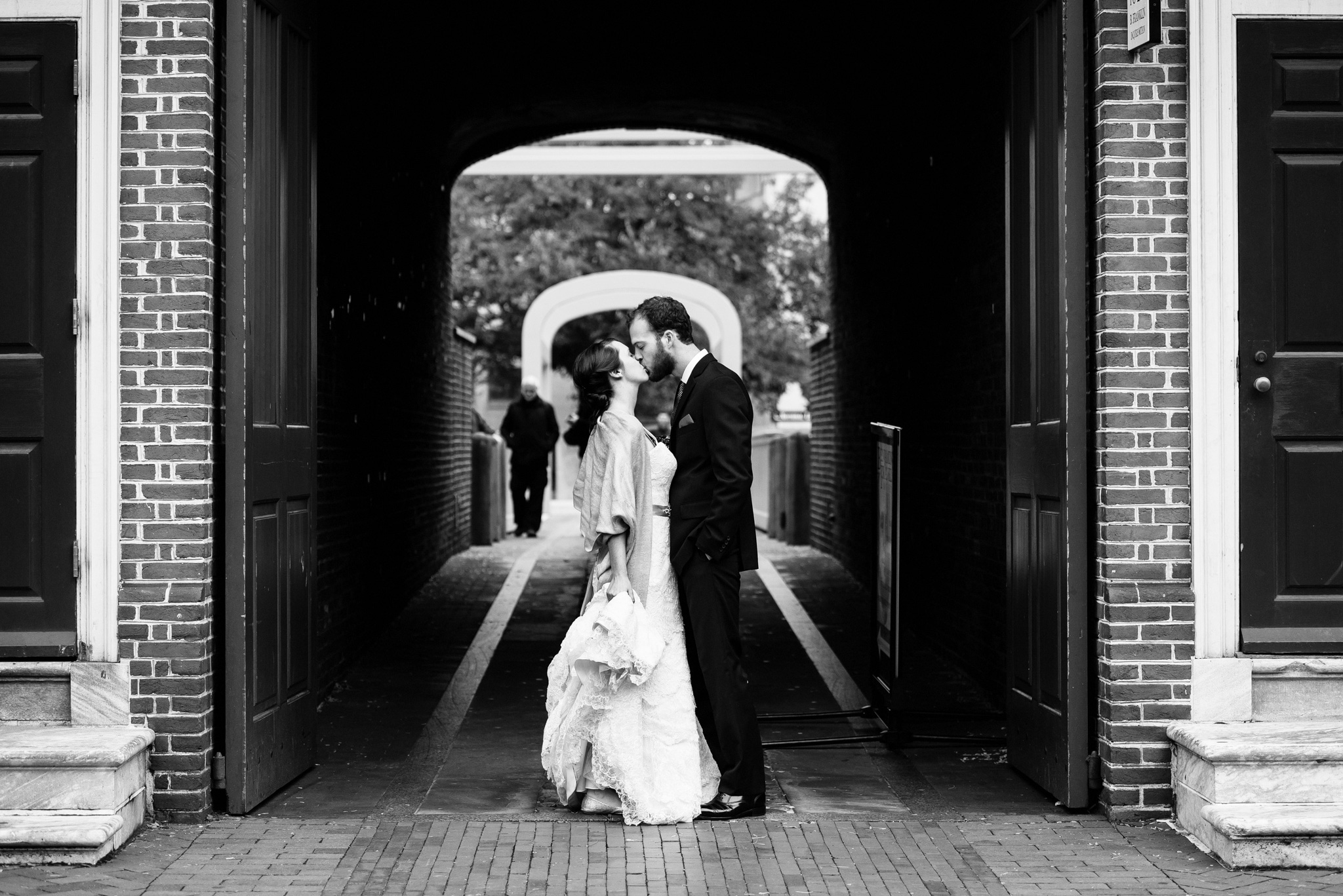 I love weddings that just scream "Philly", and for me, there is no area as uniquely Philadelphia as Independence Mall. So a crisp fall day in historic Philadelphia with Hilary and Brian, was exactly what I was craving after a long summer of outdoor weddings.
I'm fairly obsessive about scouting locations that I've never worked in advance to get a little inspiration without the pressure of a wedding day schedule looming over me. I was instantly thrilled. With hotel, first look and venue all on Independence Mall and plenty of time scheduled for photos, this was going to be a dream to shoot.
After meeting with the girls to see Hilary in her lovely dress, we took a walk to Franklin Court, the site where Ben Franklin's brick home once stood, and where Brian was waiting for a truly adorable first look, and loads of time to shoot with just the two of them before joining their families for formals at The National Museum of American Jewish History. After a lovely simple ceremony, Hilary and Brian let us steal them one more time to play on the amazingly staircases around the museum, much to the delight of their guests at cocktail hour who were able to watch our impromptu photo session from the open staircases above.
So congratulations Hilary and Brian and thanks for letting us be a part of a beautiful, classic Philly day!
no images were found