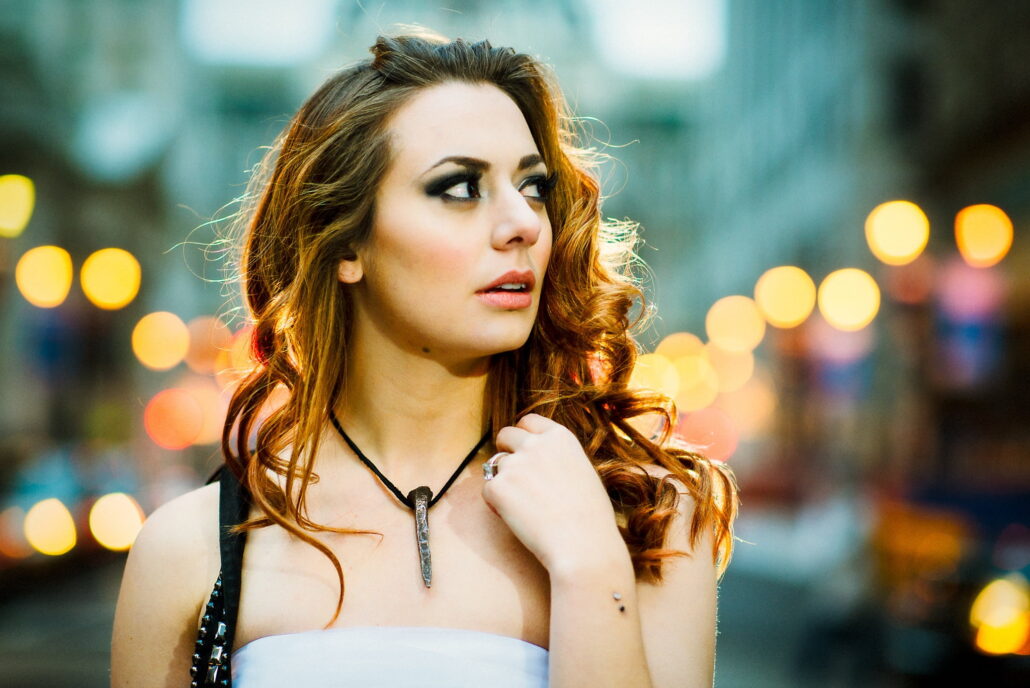 Bridal portraits. Every girl's princess moment. Nothing makes me giddier on a wedding day than having tons of time, perfect light and a happy, relaxed bride who wants nothing more than to go play in her dress for us. Unfortunately this is rarely the case. The most carefully planned schedules run late as the sun goes down ruining her visions of warm, romantic sunset photos, unforseen weather at the worst possible time, a bride who thought she'd be fine for photos before the ceremony is suddenly a bundle of nerves and it shows.
Scheduling a separate bridal shoot after your wedding is a perfect solution. Without the pressure of a schedule, guests to entertain, and no fear of getting a little dirt on the train of a gown you've waited your whole life to dance around in. Maybe your wedding was a rustic country affair, but you'd love to play in Center City in a cool urban shoot. Take a day to play, it's absolutely worth it.
For this winter bridal shoot we called on model Lily Cheshire who we've shot in various haunted locations throughout Philly. Lily is a true pro, and one of our favorite models to work with. We were loaned a lovely little number from Simply Bridal which fit to a tee right out of the box. If you're looking for a beautiful dress that's affordable, I highly suggest them. Save your money for amazing accessories that you'll use over and over from somewhere completely unexpected like we did here! Lily looked stunning with hair and makeup by Jennifer Haines, who's work with brides is really fantastic, and added some totally rock and roll accessories from our buddy Psydde's Delicious Boutique. After all, the real fun of a bridal portrait session is to free yourself from the constraints of the wedding. And there's nothing like throwing on a red leather jacket from Delicious with a spike necklace and glittery hoodie and dancing around the globe lights in Rittenhouse Square. A standard bouquet didn't feel right either, so we tapped into the twisted creative mind of Rev Mackenzie Moltov to create a one of kind winter bouquet to tie everything together.
And then we played. First 30th Street Station for some pretty shots in a Byron Lars dress from Silk and Burlap then wiggling into a wedding dress on a side street for some truly unique shots at City Hall, Broad Street and Rittenhouse Square. A big thanks to everyone involved. SO very BWR!
no images were found