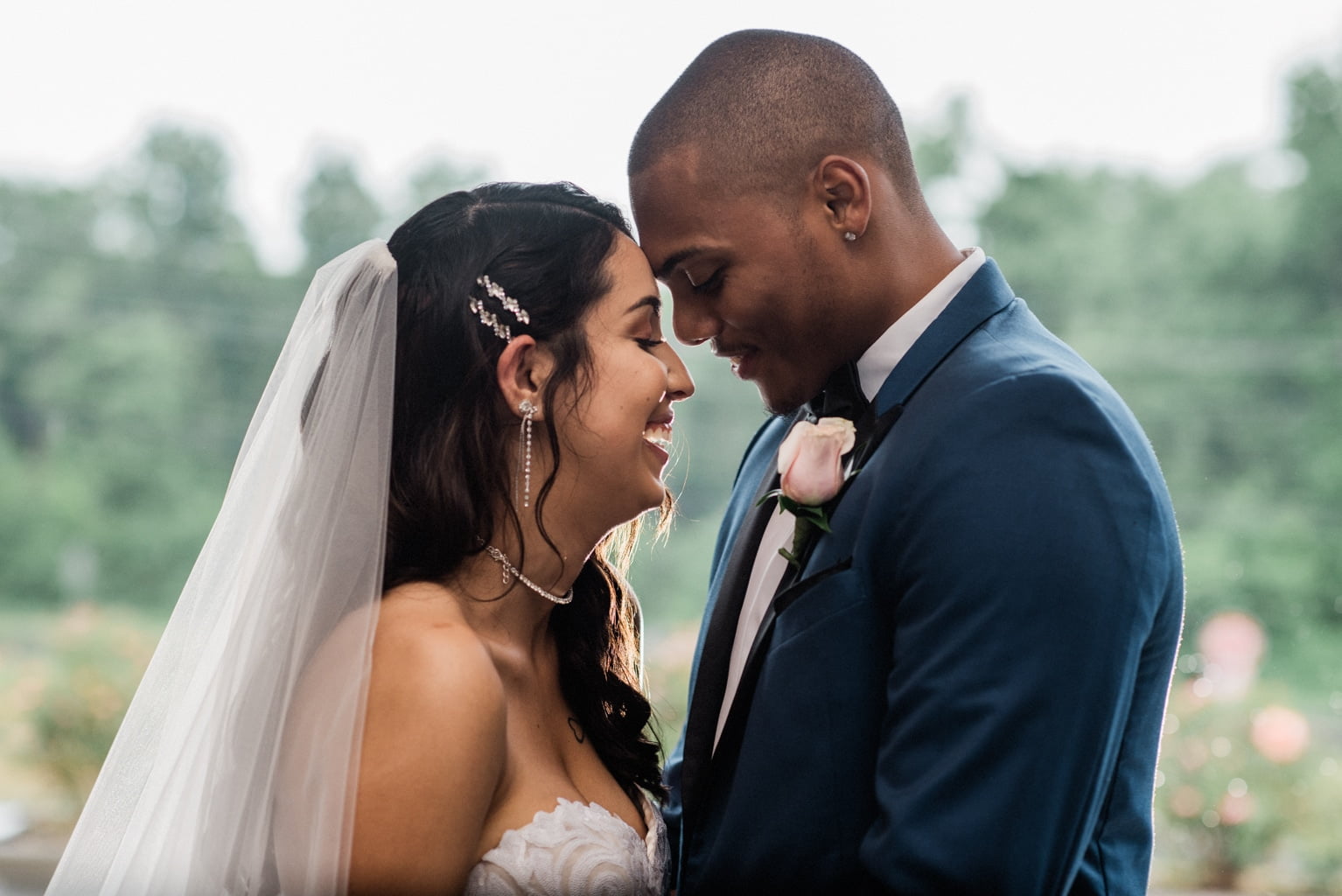 Amanda and Ambrose's joyous Delaware wedding was the perfect example of how to not sweat the small stuff! I'm happy to shoot in any sort of weather, but there is a difference between a soft pretty rain, and a total washout. This was quite the monsoon storm of a day. Amanda took every bit of it in stride and rolled with the punches. Her day was so full of amazing friends and family that they chose not to spend a ton of time fighting the elements for photos. They wanted to get right to their reception and enjoy the fabulous party, so that's exactly what we did! I feel very fortunate to have been part of their wedding day.
Scroll to see the highlights of the day, or click to jump to a specific section!
Bridal Prep
Bridal Prep
Amanda's Delaware wedding bridal prep and ceremony were both held at the Sheraton Wilmington South. The bridal suite is large and lovely and Amanda was an absolutely stunningly beautiful bride. Surrounded by her closest friends and mom, the laughter was infectious and the champagne was flowing!
no images were found
Jump Back to List
Ceremony
The couple were married at their church in Delaware, The Seeds of Greatness Ministries and Bible Church in New Castle. It's a lovely congregation filled with love and support. And can we just talk about Ambrose's suit that perfectly matched the background? Seriously a photographers dream!
no images were found
Jump Back to List
Bridal Party and Bride and Groom
After the ceremony, everyone wanted to get back to the hotel and party, but we stopped for a few cute photos before dashing off into the limo. The bridal party was so much fun, and those rose gold dresses were amazing!
no images were found
Jump Back to List
Reception
VIP DJ Entertainment was just what this reception needed! Great music, delicious food, friends and fun. It was truly a joy to be part of.
no images were found
Jump Back to List
Vendor List
Photographed by Lori Foxworth for George Street Photo and Video
Sheraton Wilmington South Hotel
365 Airport Rd, New Castle, DE 19720
Seeds of Greatness Ministries and Bible Church
828 Frenchtown Rd. New Castle, DE 19720
VIP DJ Entertainment, 1741 Goosetown Road, Coatesville, PA, 19320
Florist
Ramone's Flowers, 1904 Newport Gap Pike, Wilmington, DE, 19808
Wedding Dress Retailer
Philly Bride, 304 Walnut Street, Philadelphia, PA, 19106
Wedding Planner
Amelia's Signature Events, Philadelphia, PA, 19130