I firmly believe that as a wedding photographer, it's not about how much money you put into advertising, but identifying your ideal client, and finding the perfect place to attract them. We knew from the moment we decided to focus on shooting weddings that we wanted to attract more interesting, off-beat, unique weddings, and that Offbeat Bride was the perfect home for us. We've been fortunate to be featured multiple times on their blog, so today we're taking a look back at our favorite weddings that were featured on Offbeat Bride!
Dr. Seuss Wedding at Laurel Hill Cemetery
Our very first vendor submission to Offbeat Bride, A Dr. Seuss Wedding in a Philadelphia Cemetery, quickly became Offbeat Bride's most popular wedding of 2014. With over 11 thousand shares, it remains one of the top external pages from which potential clients enter our website. Can we just talk about her pink gown? I remain OBSESSED.
Photographed by Lori Foworth for Alix Passage Photography
Click on the photo for all the whimsical creepiness or scroll below for the highlights!
no images were found
Victorian Corpse Bride and Groom in a Halloween Wedding
I'm constantly suprised by every consultation we have when a couple mentions seeing our second highest viewed Offbeat Bride feature "Drool over one last spooky wedding of the season with a corpse bride from Pennsylvannia." Crissa and Tj dressed as a corpse bride and groom with young Corrine as a fairy princess, had a super fun costume party and wedding at North Bowl. It was one of the coolest weddings ever. We're fortunate to still call them friends.
Click on the photo for the most fabulous costume party ever or scroll below for the highlights!
no images were found
Witchy Wedding with DIY Floral Skull Decor and Celestial Blue Gown
Lily and Joe's Offbeat Bride Feature, It's all about chic dark romance at this pagan wedding in Maryland was our latest and quickly catching up to be one of our highest viewed features on Offbeat Bride. We loved that they had beautiful prints from their cemetery engagement shoot framed and hung on the walls of their reception in at the Van Diver Inn in Maryland. If you want to see the most beautiful DIY Florals and Skull decor, you MUST check this one out!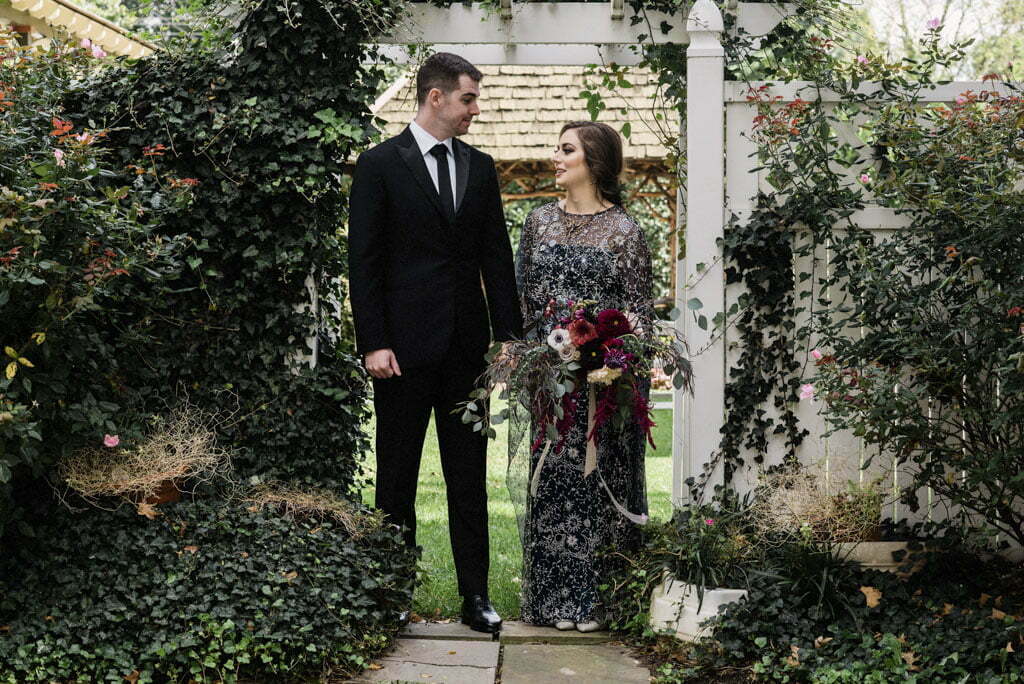 Click on the photo all the DIY dark, witchy romance or scroll below for the highlights!
no images were found
An Intimate Reception and Rittenhouse Photo Walk
One of our favorite venues for small, intimate weddings and elopements is the Philadelphia Wedding Chapel. I absolutely adore a beautiful photo walk with the couple afterwards. After a champagne and cake reception, I went with Rasheeda and William to their favorite coffee shop before a romantic stroll through Rittenhouse. Pure perfection. See the Offbeat Bride article at
This minimalist Philly wedding proves that simple is CHIC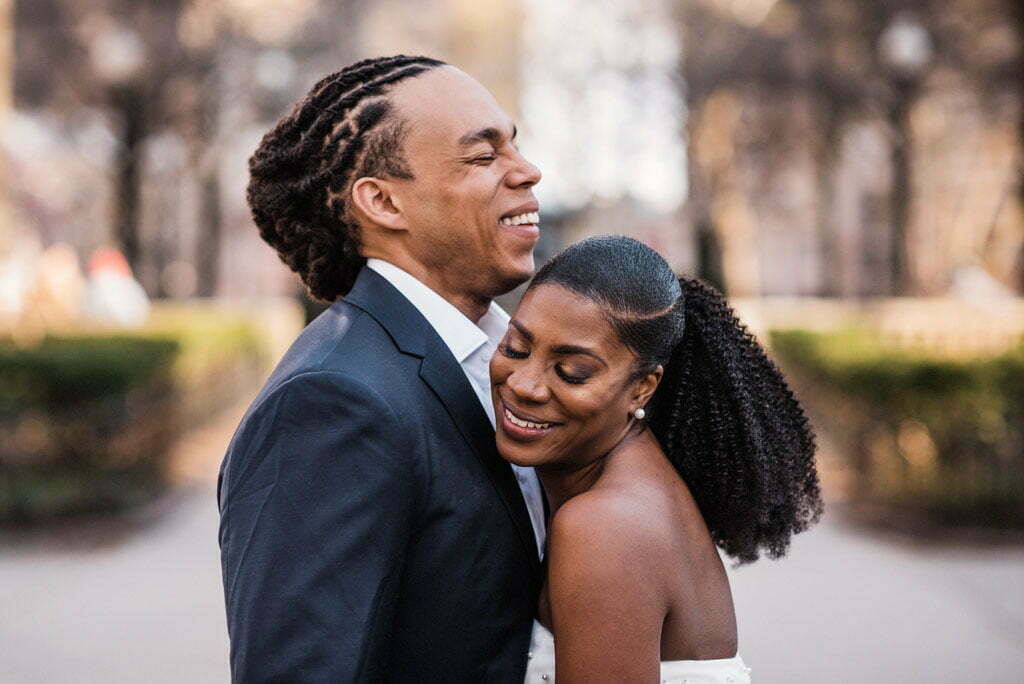 Click on the photo for this minimalist Philly Chic or scroll below for the highlights!
no images were found
Philly Wedding Street Photography and Retro Bowling Party
I couldn't believe this one is up to over a thousand shares! We've been fortunate to photograph several weddings at North Bowl, and this one was super cute! Paul was able to flex his street photography muscle with Willow and Chris and we love that they submitted it to Offbeat Bride for their feature: Join Willow and Chris on their tour of Philly and retro bowling lounge wedding
Scroll below for the highlights from this Retro Philadelphia Street Photography Wedding
no images were found
Tattoos, Star Wars and Vintage Style
ShaunaRae and Andrew's wedding was an ecclectic mix that included the most beautiful rainbow hair I've ever seen, vintage style which included handbags and lace gloves in place of bouquets and loads of Star Wars details. ShaunaRae eventually got a tattoo of her dad from one of our photos of him at her ceremony. I can't imagine a deeper honor. Check out Offbeat Bride's article at
Sci-fi meets vintage style at this unicorn-haired Star Wars wedding
Click on the photo all the amazing Star Wars details or scroll below for the highlights!
no images were found
Want to know how these couples got such beautiful photos?
Check out one more Offbeat Bride Article featuring our tips for a great wedding photography timeline at: How long will this take?! An insider's view of a wedding photography timeline
Full Disclosure! This is an update of a blog I posted a couple of years ago. We've had so many great Offbeat Bride features since then, I thought it was totally worth revisiting!