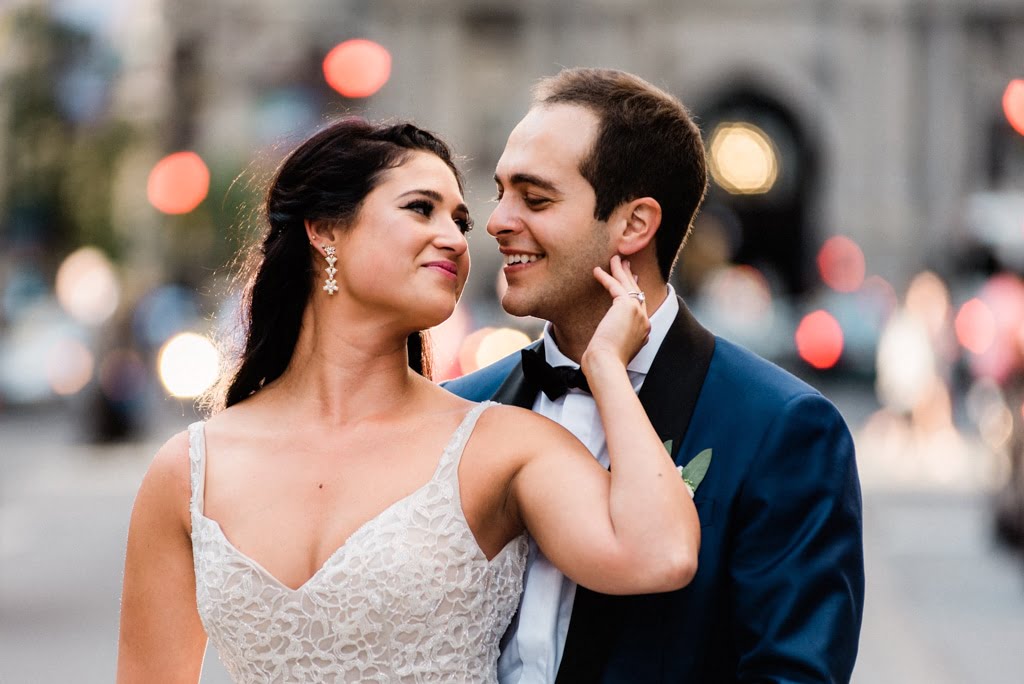 It's one of my favorite location combinations for elegant Philadelphia weddings. It starts with the bride and groom getting ready at The Hotel Monaco and ends with a reception at Cescaphe Ballroom. For Alex and Andreas' wedding day, there were even more beautiful stops throughout the day. We were hired for this elegant wedding day by our friends at Sky Orphan Productions. If you are considering video for an upcoming Black, White and Raw Photography wedding, please make sure to check them out! They're one of our favorite teams to work with, and their cinematography and storytelling is the perfect compliment to the wedding coverage we provide
Prep
The Hotel Monaco is one of my favorite old city hotels for getting ready. The suites are large and whimsically designed with lots of well lit areas for detail photos and bridal portraits. Alexandra's bridal party was relaxed and fun, while Andreas' preperations involved the Greek Traditions of each member of the family helping to dress him while singing traditional songs. The groomsmen had time for photos with Paul in front of Second Bank. It's a great spot for photos, just make sure you get a photo permit.
Ceremony and Photo Stops
St George's Greek Orthodox Cathedral is a truly magnificent house of worship. I always feel deeply honored to be allowed to photograph wedding ceremonies from other cultures. We then made a stop at Broad Street for some romantic bride and groom photos before heading over to Independence Mall for bridal party photos. I loved the dark blue groomsmen's suits with the pale blush tones of the bridesmaids dresses, everything punctuated with just a touch of sparkle. A quick stop at Elfreth's Alley, the country's oldest residential street for a few group shots and really handsome portraits of Andreas.
Reception
The Cescaphe Ballroom is one of my favorite venues in the city. The Cescaphe Event Group always does a stellar job with weddings and treats vendors with the respect and professionalism that keeps us energized and happily shooting all night long. The Cescaphe Ballroom has an amazing 90 minute cocktail hour, which allows for photos of the bride and groom in the empty ballroom before their guests enter. I love letting the couple jump up on the bar for some really cute photos. Cescaphe Ballroom is also known for their sparkler entrances for the bride and groom, as well as stunningly beautiful cakes. At the end of the night, a breakfast bar is waiting for the couple with a private dessert flambe and they are escorted to a private table to watch their guests in the ballroom below.
no images were found
Photos by Lori Foxworth and Paul Cofield
Watch their video teaser by Sky Orphan Productions below:
Video by Brad Allen and Jenna Pastore