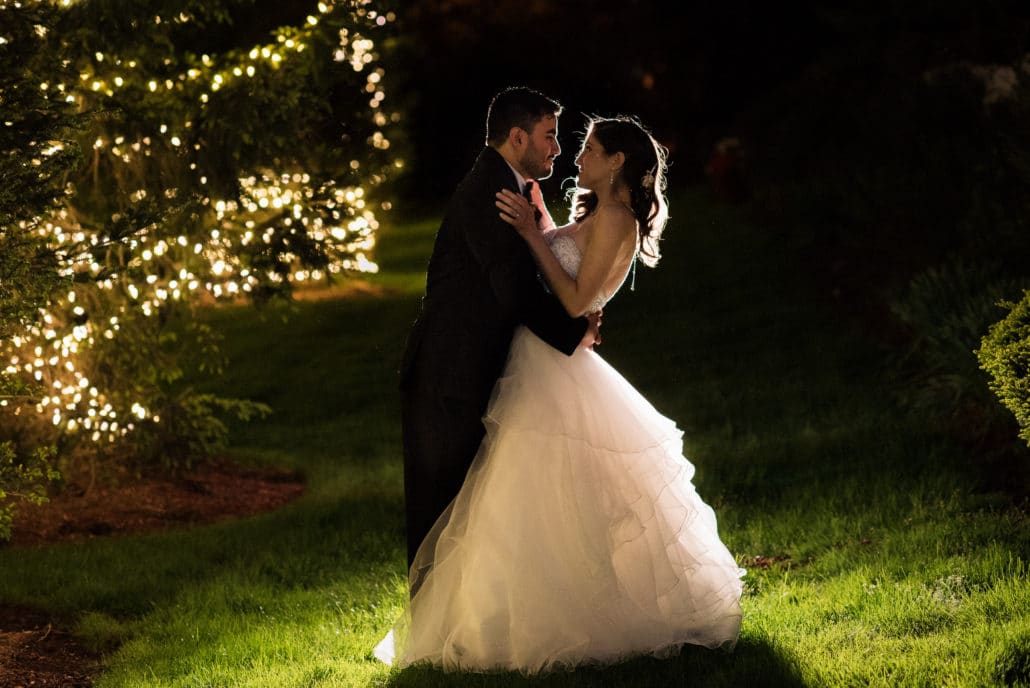 Amanda and Michael's romantic spring wedding at Stony Hill Inn, was truly lovely in every way. The day began at the Hilton Hasbrouck Heights where I started with the girls and Paul with the guys. The large windows were perfect for natural light bridal portraits, and Amanda looked so stunningly beautiful, I could have photographed her all day long…oh, wait…we did.
The couple got married at their family church, St. Joseph Church in Bogota. I knew the church was special to them, and decided beforehand to surprise them with a few quick romantic shots after we finished family formals. Family formals aren't my favorite part of the day, so a moody church shot is a nice reward for my having gotten though them! Mag mod diffusers are such a quick and easy way to light these shots. I pop on a grid, a CTO gel and an sphere, for soft, but focused light. I really think they'll treasure these forever.
It was a misty, wet, spring day and Amanda didn't want to get the bottom of her lovely gown wet, but luckily the Stony Hill Inn has a large patio perfect for big bridal parties. Cocktail hour music was provided by the lovely and talented Gina Corso, on her electric violin. Gina is a real friend we've been fortunate to photograph on many occasions, but it's always really special to hear her play at weddings.
After several hours of our couple drinking, dancing and partying, I approached Amanda one more time (cause I'm kind of ridiculously determined). "The outside is all lit up and it's beautiful. Are you sure you don't want to take a quick dip into the grass for a pretty night portrait?" The resulting night portraits are SO beautiful. I'm so grateful to have the trust of our clients, and so very happy to give them our absolutely best every single time.
no images were found
For more wedding and engagement inspiration and tips, please follow us on Pinterest!