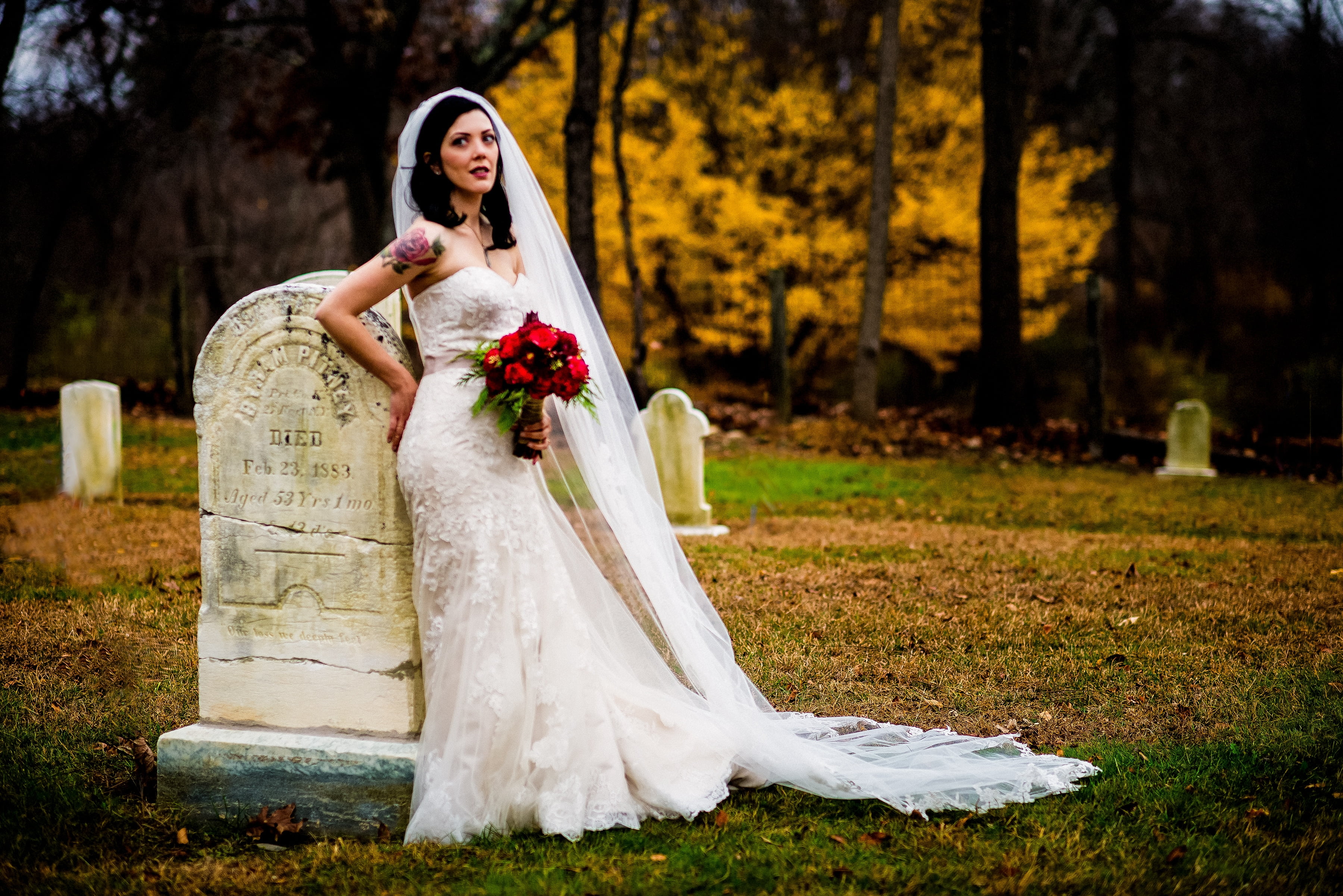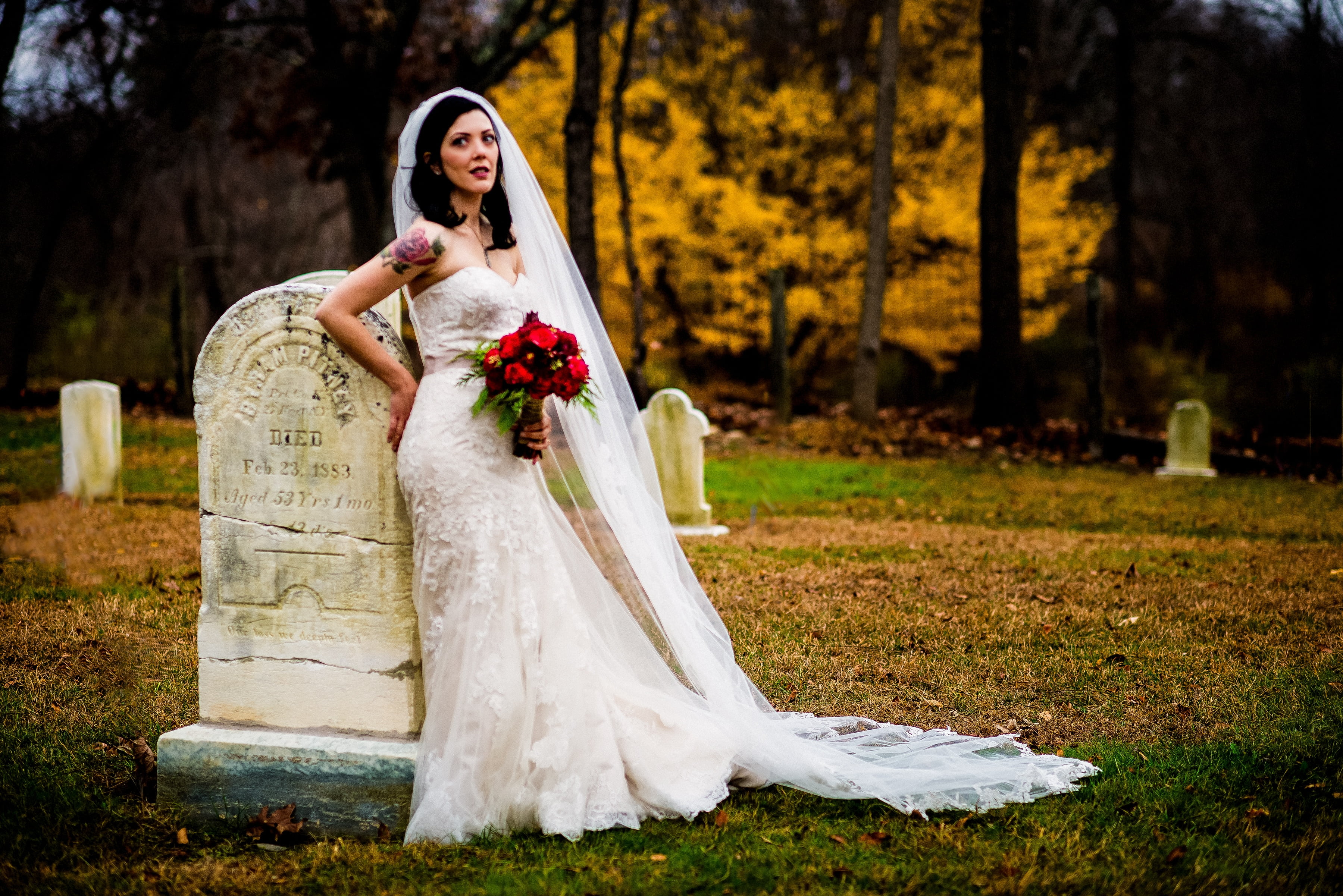 We've been incredibly fortunate to attract couples who are unafraid to break tradition and do their own thing. Fall is always our busiest season of the year, and has some of our favorite weddings. There are fall leaves dripping from the trees, rich color palettes, Halloween parties and hot cider. Fall weddings can be deeply romantic and completely unique. Although we adore all of our BWR couples, our dark little souls have a special place for those whom embrace their beautifully creepy sides.
Abandoned Cemetery Engagement
Lily Cheshire is the owner and artist behind Witch's Way Craft, so Lily and Joe's engagement photos include an abandoned Cemetery, smoke bombs and 2 cats with only 3 eyes between them.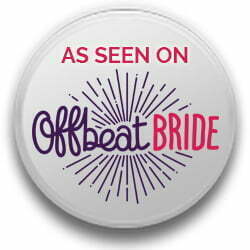 Dark, Moody Romance at the Vandiver Inn
The couple continued their theme a year later, with a dark romantic wedding at the Vandiver Inn. She did all the spooky decor from a flower wholesaler and her personal collection of skulls. We loved that they included framed prints of their engagement shoot throughout the venue.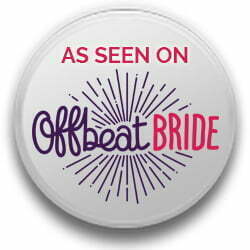 Halloween Elopement with Witchling at the Philadelphia Wedding Chapel
Carrie and Craig traveled from Virginia just to have a Halloween elopement in Philadelphia. Their private ceremony at the Philadelphia Wedding Chapel included their daughter as a witchy flower girl. After the ceremony we walked over to Falls Bridge for some Halloween family photos that were loads of fun!