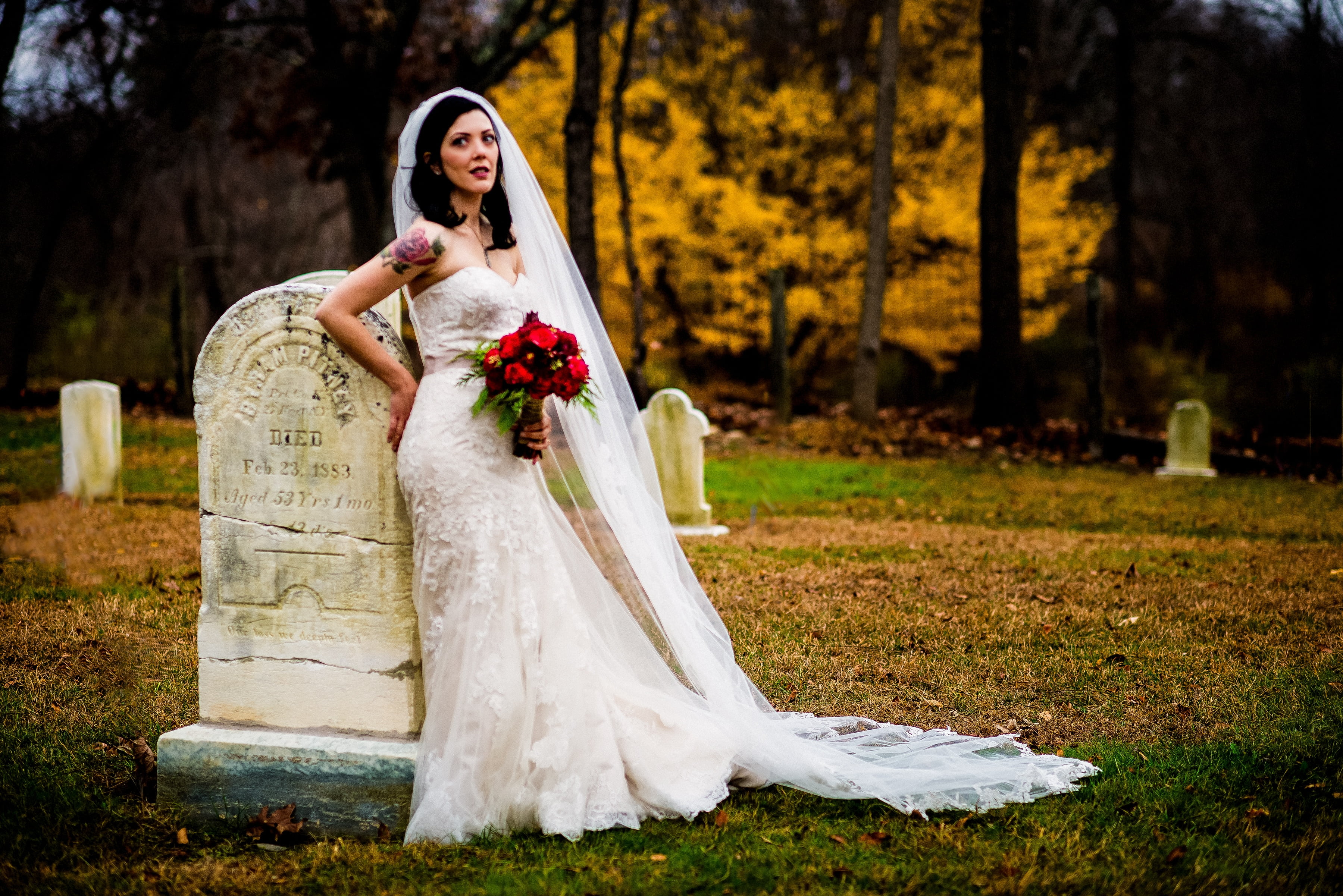 We've been incredibly fortunate to attract couples who are unafraid to break tradition and do their own thing. Fall is always our busiest season of the year, and has some of our favorite weddings. There are fall leaves dripping from the trees, rich color palettes, Halloween parties and hot cider. Fall weddings can be deeply romantic and completely unique. Although we adore all of our BWR couples, our dark little souls have a special place for those whom embrace their beautifully creepy sides.
Abandoned Cemetery Engagement
Lily Cheshire is the owner and artist behind Witch's Way Craft, so Lily and Joe's engagement photos include an abandoned Cemetery, smoke bombs and 2 cats with only 3 eyes between them.
no images were found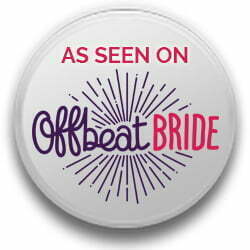 Dark, Moody Romance at the Vandiver Inn
The couple continued their theme a year later, with a dark romantic wedding at the Vandiver Inn. She did all the spooky decor from a flower wholesaler and her personal collection of skulls. We loved that they included framed prints of their engagement shoot throughout the venue.
no images were found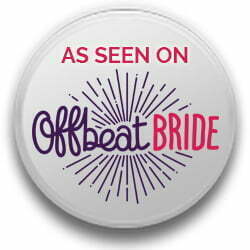 Halloween Elopement with Witchling at the Philadelphia Wedding Chapel
Carrie and Craig traveled from Virginia just to have a Halloween elopement in Philadelphia. Their private ceremony at the Philadelphia Wedding Chapel included their daughter as a witchy flower girl. After the ceremony we walked over to Falls Bridge for some Halloween family photos that were loads of fun!
no images were found
Doctor Seuss Wedding at Laurel Hill Cemetery
The wedding that started it all, was a Doctor Seuss themed wedding in Philly's historic Laurel Hill Cemetery. Not only was there a gorgeous bride in a blush pink dress, colorful Truffula trees and paper bouquets made from stories, it remains one of Offbeat Bride's third most viral blog posts with 3.7 thousand shares for A Doctor Seuss Wedding in a Philadelphia Cemetery.
Invalid Displayed Gallery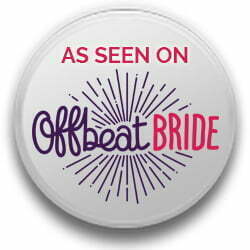 For more from our Cemetery Bride
Halloween Costume Party at North Bowl
Chrissa and TJ's Halloween themed costume party at North Bowl was a family affair complete with street art, wedding ring tattoos, and one of the most gorgeous black cakes I've ever seen. And if you've never been fortunate enough to photograph family formals with Wayne and Garth, a corpse bride and a fairy princess in a bowling lane, I highly suggest it. Another favorite of ours fortunate to be included in Offbeat Bride.
Invalid Displayed Gallery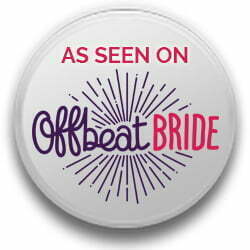 For more from our Corpse Bride Wedding
Burlesque Performer at Hunting Hill Mansion
Burlesque Performer Nikki Malicious married her love Steve, at Ridley Creek Mansion with DYI details including paper bouquets, drenched in the colors of the Philadelphia Flyers and officiated by one of Philly's favorite drag queens, The Goddess Isis.
no images were found
For more from our
Burlesque Babe
wedding
Rock and Roll Bride at Waterloo Village
Waterloo Village was the setting for Christine and Ryan's rock and roll fall wedding. With rich colors that complimented Christine's rose tattoo, bridesmaids with leather jackets, and vegan s'mores by the fire, we couldn't resist the loveliness of a few cemetery bridal portraits.
Invalid Displayed Gallery
For more from our Rock and Roll Bride
This post was originally created in 2016, but I love updating it with my favorites every year. Are you planning a beautifully creepy fall wedding? Please reach out, we'd love to add your wedding to next year's re-post!