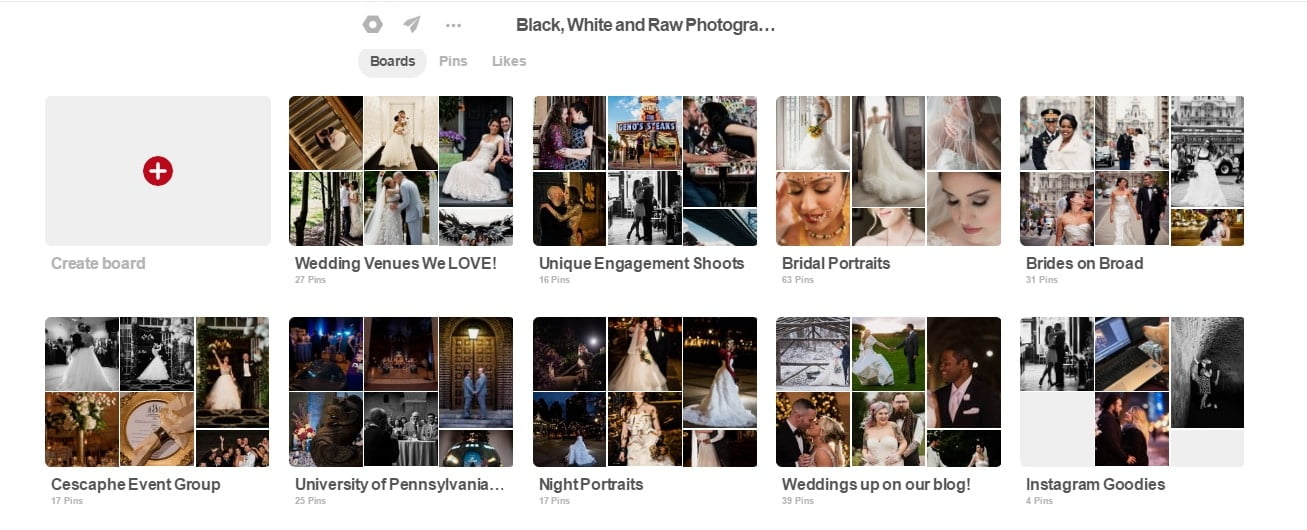 This week I'm taking a break from our series on engagement shoot locations to talk about the wedding photographer's pinterest and their love/hate relationship. I've recently taken a deep dive into the world of pins and boards and wanted to share my tips (and traps) for using Pinterest as a valuable tool that won't make your photographer nuts. Photographers are visual people and there is no greater tool for explaining your vision than Pinterest. We've also been incredibly fortunate to attract some of the most creative, interesting and unique clients, so it's been a real joy to dive into our images and pin my favorite dresses, portraits, cool ideas and amazing venues. I'm also adding tips for both photographers and couples in the pins descriptions, along with venue info and helpful links when applicable. You'll find some our favorite venues and coolest photo locations. It's an ever growing recent obsession, and I can't wait to make more boards that I think will be incredibly helpful both to our own clients, and to any couples planning a wedding in Philadelphia or the surrounding areas.
TIP: Re-Pin Images from Your Photographer's Boards or From Their Website
When sharing a board of images that you love with your photographer, roughly 80% of the images should be from the photographer's own website. You chose us for a reason, show us your favorites! If you're planning a stop on Broad Street, pin a few of our Broad Street shots to give me an idea what you love. Are they Paul's big, sweeping, modern wide angles? Or my more intimate back-lit bride and groom portraits? Are they afternoon or night shots? Little details like knowing what time of day those shots were taken or how they were lit gives me a window into what you love. Knowing that you love our night portraits (for example) makes it a lot less awkward to pull you off the dance floor for a quick one!
TIP: Make Good Use of Your Pin's Description Field
Nothing is more puzzling than getting a client's images that don't fit with their event. A pinned shot of a romantic beach at sunset doesn't help me if you're having a winter wedding in Rittenhouse Square. Use the description for things like "love this pose" or "city hall courtyard for bridal party shots" to make it clear to me what it is that you love.
TIP: Venue Shots
Venue shots can be huge help, especially if your photographer has never been to the venue before. While we always do our research on venues ahead of time, and get there early to walk the space, it's great to know why you chose that venue. If it was for the beautiful sunset, we'll know to keep an eye outside for the perfect time. Maybe you love the glamorous shots of couples dancing on the bars of the Cescaphe Event Group's Venues. Great! I'll know you're not afraid to climb and I need to keep a lightstand and triggers in the ballroom during cocktail hour. Good to know!
TRAP: Managing Unrealistic Expectations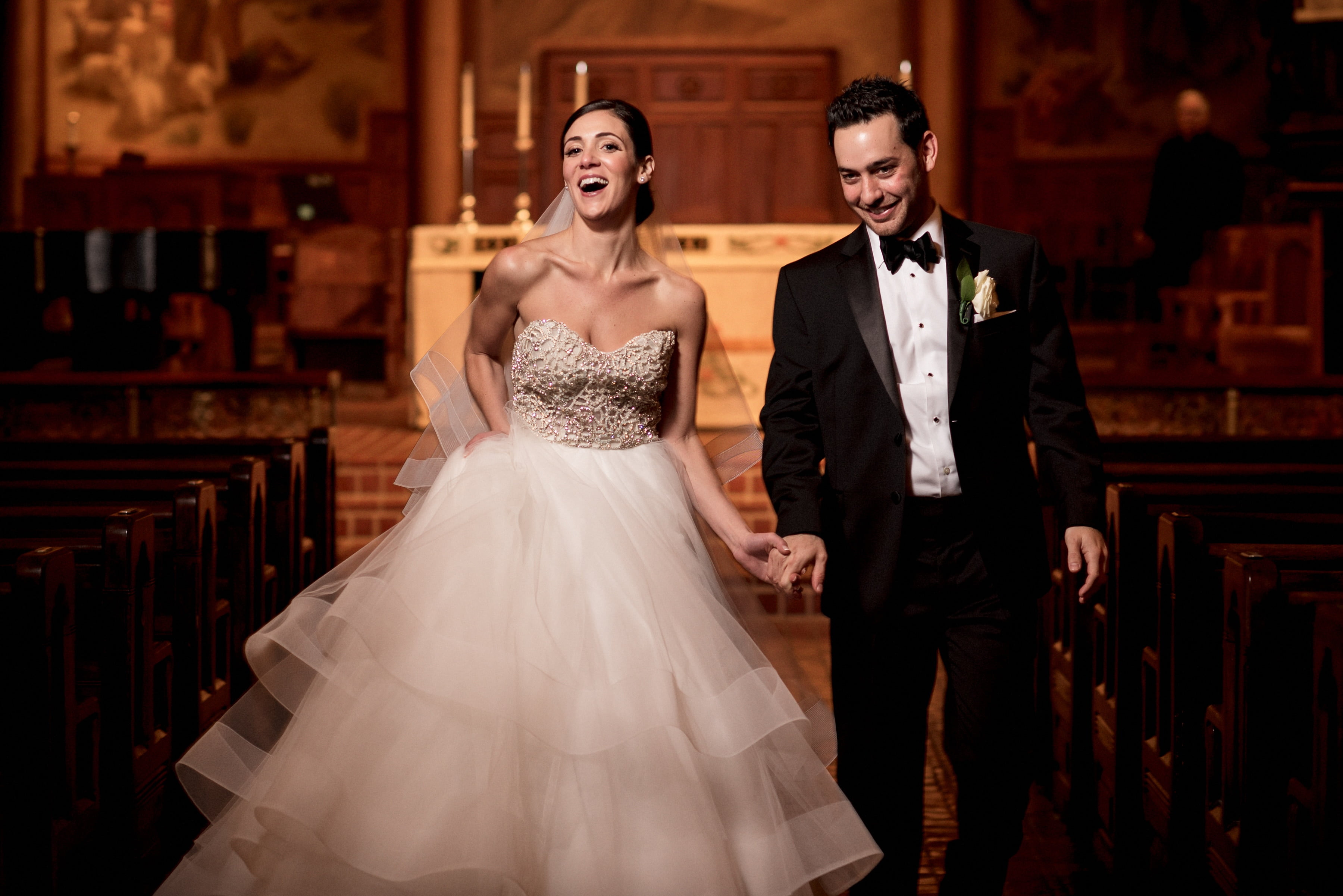 Different types of shots require different set-ups and equipment. Having multiple locations, tricky lighting situations or tight timelines means that the best wedding photographers plan for every detail with the most portable and efficient equipment. When a client shows me a board filled with editorial, high fashion images, I know I'll need off camera lighting, and if we're walking to several locations, we may need an assistant as well. I once had a bride who loved those types of shots, but had hired me through a studio that doesn't allow me an assistant. I had to let her know that it wouldn't be possible to do all of the editorial shots she wanted given the time/circumstances/contractual restraints, but we could definitely focus on her top few favorites and nail those. Those shots remain some of my favorites wedding photos I've taken to this day, because I didn't dumb down my photography to fill unrealistic expectations.
TRAP: The "Must Have" Shots
This is the phrase that strikes fear in the heart of all photographers. There is an enormous amount of pressure in shooting a wedding, and the last thing I want to be doing is staring at your pinterest pages on my phone or pulling out sheets of paper while I'm missing actual perfect moments that are happening right in front of me. I need to be fully present and aware of what's going on around me. We've also been given "must haves" that include things like being directly behind the bride and groom during the ceremony to get all of the guests. I love that shot too, but sometimes it's just impossible due to the rules of the church, but maybe your priest is ok with us recreating it after the ceremony is over. The more we know and can plan for, the better.
So please check out our Pinterest at https://www.pinterest.com/bwrphoto/ We've made it super easy to find from our fb page as well as our website. Please re-pin some of our clients beautiful ideas and share with your friends or clients looking for inspiration, venues, planning tips, and locations. I love the fluidity of Pinterest, so I'll keep pinning our faves from every single wedding. And if any of yourwedding images haven't appeared yet, don't worry! I'm most likely saving them for the next board I'm planning…and there are ALOT of them floating around in my brain. Happy pinning!